This post is presented by our media partner Psychedelic News Wire
View the original article here.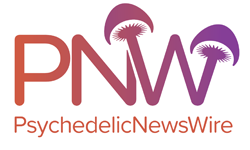 Cybin has selected Clinilabs Drug Development Corporation as CRO for its Phase 1/2a clinical trial evaluating CYB003 for treating major depressive disorder ("MDD")
MDD impacts more than 264 million people worldwide, is a leading cause of mental disability worldwide
Preclinical studies show CYB003 may have significant advantages over classic psilocybin
In a significant step forward in the study of alternative treatments for major depressive disorder, Cybin (NEO: CYBN) (NYSE American: CYBN) is moving forward in its phase 1/2a clinical trial of its proprietary deuterated psilocybin, CYB003 (https://ibn.fm/VTjoI). Based on previous research, CYB003 has the potential to effectively treat MDD with significant advantages over classic psilocybin.
Cybin announced that it has selected Clinilabs Drug Development Corporation to support the clinical trial. Clinilabs is a global, full-service contract research organization with an impressive reputation for its expertise in central nervous system drug development.
"We are delighted to partner with the Clinilabs team as we progress this important program toward a first-in-human Phase 1/2a trial," said Cybin CEO Doug Drysdale. "Clinilabs brings a unique combination of scientific and operational experience and deep expertise in clinical research across a range of psychiatric, neurological, and substance use disorders. Clinilabs is ideally suited to help us accelerate the regulatory pathway for this promising treatment candidate and, ultimately, to treat those suffering from MDD effectively."
One of the most common mental disorders, MDD impacts more than 264 million people worldwide and is the leading cause of disability worldwide (https://ibn.fm/JclMj). More than 7% of all adult Americans have had a least one major depressive episode, with 63.8% of adults suffering severe impairment. Women are nearly twice as likely as men to struggle with depression. Serious side effects accompany many currently available treatments.
With these staggering numbers as a backdrop, Cybin focuses on finding solutions for those whose lives are impacted by MDD and other mental and emotional disorders. The company has conducted a series of preclinical studies that demonstrate that CYB003 may have significant advantages over classic psilocybin, including less variability in plasma levels, faster onset of action, shorter duration of effect, and better tolerability, for an overall better outcome for patients.
The company recently completed in vivo preclinical studies of CYB003. The company plans to file an investigational new drug application with the U.S. Food and Drug Administration for its upcoming Phase 1/2a clinical trial. The company anticipates initiating the trial mid-year.
"Approximately one-third to one-half of people with MDD demonstrate an inadequate response to antidepressant drug treatment. Treatment options for these patients currently are limited to dose escalation, switching or combining antidepressants, or augmentation therapy, often with unsatisfactory results," said Dr. Gary Zammit, Clinilabs president and CEO. "It is a privilege to be working with Cybin, an innovator in the development of novel psychedelic therapeutics, to conduct its first-in-human clinical trial of CYB003. This trial is designed to assess the efficacy and safety of CYB003 in patients with MDD and is among the first to evaluate a standardized psychedelic treatment regimen in this patient population."
Cybin is a leading ethical biopharmaceutical company, working with a network of world-class partners and internationally recognized scientists on a mission to create safe and effective therapeutics for patients to address a multitude of mental health issues. Headquartered in Canada and founded in 2019, Cybin is operational in Canada, the United States, the United Kingdom, and Ireland.
For more information, visit the company's website at www.Cybin.com.
NOTE TO INVESTORS: The latest news and updates relating to CYBN are available in the company's newsroom at https://ibn.fm/CYBN
About PsychedelicNewsWire
PsychedelicNewsWire (PNW) is a specialized content distribution company that (1) aggregates and distributes news and information on the latest developments in all aspects and advances of psychedelics and their use, (2) creates PsychedelicNewsBreaks designed to quickly update investors on important industry news, (3) leverages a team of expert editors to enhance press releases for maximum impact, (4) assists companies with the management and optimization of social media across a range of platforms, and (5) delivers unparalleled corporate communication solutions. PNW stays abreast of the latest information and has established a reputation as the go to source for coverage of psychedelics, therapeutics and emerging market opportunities. Our team of seasoned journalists has a proven track record of helping both public and private companies gain traction with a wide audience of investors, consumers, media outlets and the general public by leveraging our expansive dissemination network of more than 5,000 key syndication outlets. PNW is committed to delivering improved visibility and brand recognition to companies operating in the emerging markets of psychedelics.
To receive instant SMS alerts, text "Groovy" to 844-397-5787 (U.S. Mobile Phones Only)
For more information please visit https://www.PsychedelicNewsWire.com
Please see full terms of use and disclaimers on the PsychedelicNewsWire website applicable to all content provided by PNW, wherever published or re-published: https://www.PsychedelicNewsWire.com/Disclaimer
Do you have questions or are you interested in working with PNW? Ask our Editor
PsychedelicNewsWire (PNW)
San Francisco, California
www.PsychedelicNewsWire.com
415.949.5050 Office
[email protected]
PsychedelicNewsWire is part of the InvestorBrandNetwork.
This post was originally published by our media partner here.