This post is presented by our media partner The Growth Op
View the original article here.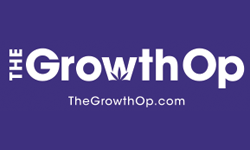 Article content
The Czech Republic is following in Germany's footsteps with regards to recreational cannabis.
Article content
Forbes reports that the country is expected to soon legalize cannabis and coordinate a plan with Germany to share data and make the legal transition as seamless as possible.
Article content
"My colleagues in Germany are talking about permitted quantities, and they don't have the cannabis clubs that we foresee. I certainly want to hold the cannabis clubs until my last breath. This model seems very useful to me, at least for the first few years," Vobořil went on to write.
While the Czech Republic hasn't legalized cannabis, it's considered one of the more progressive countries in Europe when it comes to weed laws.
In 2010, for example, the country decriminalized cannabis possession and in 2013, it legalized the drug for medical use.
The Czech Republic also cultivates hemp with one per cent THC for industrial purposes; other countries in the European Union that allow for this cultivation have much lower limits for THC.
Article content
It is anticipated that legalizing recreational cannabis will likely produce some revenue, given the country's relatively more relaxed attitude towards the drug, with citizens expected to likely embrace the change.
Per Vobořil, cannabis will be available to purchase in licensed pharmacies and dispensaries. Municipalities will also play a significant part in this nascent cannabis plan, having the choice to allow or ban cannabis sales in their area.
The commissioner has also talked about the importance of preventing smoking, meaning the government could encourage and promote other forms of cannabis consumption.
This fall, Germany announced that it was legalizing marijuana. The bill that's being drafted proposes allowing adults to buy cannabis in pharmacies and specialty shops like coffee houses. Furthermore, cannabis will be produced domestically, avoiding the possibility of international conflict.
The FreshToast.com, a U.S. lifestyle site that contributes lifestyle content and, with their partnership with 600,000 physicians via Skipta, medical marijuana information to The GrowthOp.
We'd love to hear from you. Get in touch with feedback and story tips at thegrowthop@postmedia.com
This post was originally published by our media partner here.