This post is presented by our media partner Oaksterdam University
View the original article here.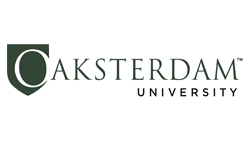 Oaksterdam University Executive Chancellor Dale Sky Jones appeared on the San Francisco Experience Podcast on Tuesday, Oct. 10. Hosted by Jim Herlihy, the news commentary podcast serves listeners in more than 65 countries. Its mission is to offer fact-based analysis from a California/Silicon Valley perspective, featuring newsmakers, thought leaders, and authors as guests.
During her appearance on the show, Dale talked about America's first cannabis college, medical cannabis, and President Biden's action on Oct. 6, to pardon all people convicted of simple marijuana possession under federal law, and review of marijuana's classification as a Schedule I drug at the federal level.
This post was originally published by our media partner here.