This post is presented by our media partner Oaksterdam University
View the original article here.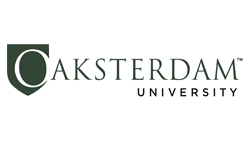 Oaksterdam University Executive Chancellor Dale Sky Jones sat down during G4Liv3 2022 for a Watch and Sesh with Arend Richard, co-founder and creative director of The Weed Tube.
The pair talk about some fun stuff like what Dale originally wanted to be when she grew up, her go-to karaoke song (NOT!), star signs, and Volcano vaporizers. They also talk about serious topics like descheduling, the raid on Oaksterdam, social justice in cannabis, and OU's reimagined curriculum.
"I was particularly nervous for this interview being that Watch and Sesh is such a fun vibe, I wanted to ensure we had the conversation that we needed to around education in cannabis," Arend says. "Turns out, this was one of the best interviews I've ever done."
This post was originally published by our media partner here.