This post is presented by our media partner Psychedelic News Wire
View the original article here.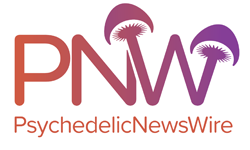 Recently, the Drug Enforcement Administration (DEA) released its latest quotas for the production for drugs to be used in research next year. The agency's final quotas show even higher limits for the manufacture of psychedelics such as 5-MeO-DMT, psilocin and MDMA. The figures are even higher than the quotas the agency had earlier proposed last month. The DEA expanded specific quotas even more after considering recommendations made by the public.
For instance, the Drug Enforcement Administration set its new psilocin target at 12,000 grams. This is more than double the 2022 production quota of the compound, which is extracted from psilocybin mushrooms. The agency also increased its MDMA quota to 12,000 grams from 8,200 grams and its 5-MeO-DMT quota to 11,000 grams from 6,000 grams. The biggest changes in its 2023 production quotas were for 2-CB, which jumped to 5,100 grams from a mere 25 grams, and MDA, which shot to 12,000 grams from 200 grams.
For cannabis, the Drug Enforcement Administration increased the quota to 6.7 million grams to help meet scientific and medical demands. This is quite an increase, especially when compared to its 2021 production quota, which stood at 2 million grams, and this year's quota, which stands at 3.2 million grams.
Growing more marijuana was made significantly easier after the agency authorized more growers at the start of this year. Approved manufacturers can now apply for contracts to be suppliers of cannabis to the federal government for research, under NIDA.
It should be noted that some quotas remained unchanged from the proposal published in November, including mescaline and LSD, which stand at 1,200 grams each; DMT, which remains 3,000 grams; and psilocybin, which is still 8,000 grams.
In a notice published in the Federal Register, the DEA stated that it was committed to making sure that there was an uninterrupted and sufficient supply of controlled substances to help meet the legitimate scientific, medical, industrial and research needs of the United States for the establishment and maintenance of reserve stocks and for lawful export requirements. The agency also revealed that some biotech companies had given recommendations to consider modifying the Schedule I controlled substance APQ to allow for future studies for mental health conditions such as schizophrenia, treatment-resistant depression, anxiety and post-traumatic stress disorder.
This comes as the Department of Justice and the U.S. Department of Health and Human Services conduct a scientific review of cannabis, following a scheduling directive from President Joseph Biden. The increased production quotas suggest that various entities such as Seelos Therapeutics Inc. (NASDAQ: SEEL) are likely to undertake studies involving the use of those controlled substances.
About PsychedelicNewsWire
PsychedelicNewsWire (PNW) is a specialized content distribution company that (1) aggregates and distributes news and information on the latest developments in all aspects and advances of psychedelics and their use, (2) creates PsychedelicNewsBreaks designed to quickly update investors on important industry news, (3) leverages a team of expert editors to enhance press releases for maximum impact, (4) assists companies with the management and optimization of social media across a range of platforms, and (5) delivers unparalleled corporate communication solutions. PNW stays abreast of the latest information and has established a reputation as the go to source for coverage of psychedelics, therapeutics and emerging market opportunities. Our team of seasoned journalists has a proven track record of helping both public and private companies gain traction with a wide audience of investors, consumers, media outlets and the general public by leveraging our expansive dissemination network of more than 5,000 key syndication outlets. PNW is committed to delivering improved visibility and brand recognition to companies operating in the emerging markets of psychedelics.
To receive instant SMS alerts, text "Groovy" to 844-397-5787 (U.S. Mobile Phones Only)
For more information please visit https://www.psychedelicnewswire.com
Please see full terms of use and disclaimers on the PsychedelicNewsWire website applicable to all content provided by PNW, wherever published or re-published: https://www.psychedelicnewswire.com/Disclaimer
Do you have questions or are you interested in working with PNW? Ask our Editor
PsychedelicNewsWire (PNW)
San Francisco, California
www.psychedelicnewswire.com
415.949.5050 Office
Editor@PsychedelicWire.com
PsychedelicNewsWire is part of the InvestorBrandNetwork.
This post was originally published by our media partner here.