This post is presented by our media partner Psychedelic News Wire
View the original article here.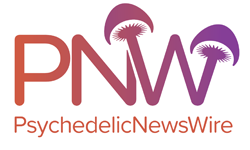 Ketamine Wellness Centers ("KWC") has partnered with the Veterans Administration ("VA") Community Care Networks in Illinois and Minnesota
KWC will provide veterans with ketamine treatments for depression, chronic pain and PTSD at no out-of-pocket cost at these locations
Meet Delic was held on November 6 and 7 and became the world's largest psychedelic wellness event
Delic Holdings (CSE: DELC) (OTCQB: DELCF), a leader in new medicines and treatments for a modern world, has announced its subsidiary, Ketamine Wellness Centers LLC ("KWC"), has entered two new partnerships with the Veteran Administration ("VA") Community Care Networks of Illinois and Minnesota. KWC, which boasts the nation's largest chain of psychedelic wellness clinics, will offer ketamine treatments to veterans at no out-of-pocket cost at their locations in Naperville, IL and Burnsville, MN. The program will cover patients who have suffered from post-traumatic stress disorders, major depression, and chronic pain, and who have exhausted all traditional medical treatments.
Vancouver-based Delic recently sought to expand its presence within the psychedelic wellness space, entering into a merger agreement with KWC in mid-September. Under the terms of the deal, Delic agreed to acquire KWC's chain of 10 ketamine infusion clinics, operating across Arizona, Colorado, Florida, Illinois, Minnesota, Nevada, Texas and Washington and merge them with Delic's existing two ketamine clinics operating under the Ketamine Infusions Centers ("KIC") (https://ibn.fm/gpJoC). Delic now expects to open 15 additional clinics across the country over the coming 18 months, in a bid to further its goal of expanding access to millions who can benefit from psychedelic treatment for a variety of mental health conditions and cementing its position as the leader and largest provider of psychedelic wellness in the U.S.
Regarding the partnership between KWC and the VA, Delic co-founder Matt Stang said: "This partnership between KWC and the VA Community Care Network is a true game changer when it comes to the health and wellness of our veterans. They face steep challenges when returning home, especially related to their mental and physical health, including PTSD, depression, and pain. Now they can seek the treatment they need without worrying about whether they can afford it. These brave men and women have sacrificed so much to protect this country and we are honored to support them."
Meet Delic was held on November 6 and 7 and sold out, becoming the world's largest psychedelic wellness and business conference with over 2,500 attendees from around the world, more than 60 speakers, and 20 hours of programming. Headliners included former NBA star Lamar Odom, who was joined by director Zappy Zapolin and shared his story of addiction and recovery through ketamine treatments, and Duncan Trussell, the actor and comedian who hosted a live taping of his popular Family Hour podcast with author Aubrey Marcus, Vince Kadlubek, founder of Meow Wolf, and actor Johnny Pemberton.
"We're incredibly humbled and unbelievably inspired by the number of people who came out to Meet Delic and joined the conversation on the power of psychedelics to heal and to remove the stigmas surrounding them," said Jackee Stang, co-founder of Delic. "The world and our minds have evolved, and so should our medicines. We're already looking forward to 2022 and how we can continue to show the world the latest in proven health and wellness benefits of psychedelics."
Meet Delic 2022 will be held on November 4 and 5 in Las Vegas and tickets are on sale now.
For more information, visit the company's website at www.DelicCorp.com and the Meet Delic conference website at www.MeetDelic.com.
NOTE TO INVESTORS: The latest news and updates relating to DELCF are available in the company's newsroom at https://ibn.fm/DELCF
About PsychedelicNewsWire
PsychedelicNewsWire (PNW) is a specialized content distribution company that (1) aggregates and distributes news and information on the latest developments in all aspects and advances of psychedelics and their use, (2) creates PsychedelicNewsBreaks designed to quickly update investors on important industry news, (3) leverages a team of expert editors to enhance press releases for maximum impact, (4) assists companies with the management and optimization of social media across a range of platforms, and (5) delivers unparalleled corporate communication solutions. PNW stays abreast of the latest information and has established a reputation as the go to source for coverage of psychedelics, therapeutics and emerging market opportunities. Our team of seasoned journalists has a proven track record of helping both public and private companies gain traction with a wide audience of investors, consumers, media outlets and the general public by leveraging our expansive dissemination network of more than 5,000 key syndication outlets. PNW is committed to delivering improved visibility and brand recognition to companies operating in the emerging markets of psychedelics.
To receive instant SMS alerts, text "Groovy" to 21000 (U.S. Mobile Phones Only)
For more information please visit https://www.PsychedelicNewsWire.com
Please see full terms of use and disclaimers on the PsychedelicNewsWire website applicable to all content provided by PNW, wherever published or re-published: https://www.PsychedelicNewsWire.com/Disclaimer
Do you have questions or are you interested in working with PNW? Ask our Editor
PsychedelicNewsWire (PNW)
San Francisco, California
www.PsychedelicNewsWire.com
415.949.5050 Office
Editor@PsychedelicWire.com
PsychedelicNewsWire is part of the InvestorBrandNetwork.
This post was originally published by our media partner here.