This post is presented by our media partner Psychedelic News Wire
View the original article here.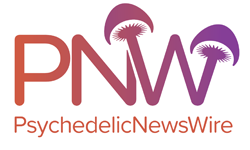 Delic Holdings Corp is a leader in new medicines and treatments for a modern world with a focus on improving access to health benefits across the country through an integrated, scalable approach to meeting patients' mental wellness needs
Delic has built a three-pronged ecosystem that includes Ketamine Wellness Centers ("KWC"), the largest chain of wellness clinics providing ketamine treatments in the U.S.; Reality Sandwich and Meet Delic, media properties providing education on psychedelics; and DELIC Labs, a federally-authorized research facility
The company's CSO has spoken at a number of conferences on the importance of controlling the extraction production processes for cannabis, most recently at the annual Emerald Conference where he addressed artificial intelligence improvements
U.S. health agencies have reported a four-fold increase in mental health concerns during the ongoing COVID-19 pandemic, demonstrating the rising need for responsive treatments
Delic Holdings (CSE: DELC) (OTCQB: DELCF) is showcasing the scientific talent driving its efforts to improve the production processes throughout the cannabis value chain for more effective use of the plant's chemical properties, as demonstrated by DELIC Labs' President and Chief Science Officer Dr. Markus Roggen's presentation on Delic's craft cannabis extraction research Feb. 28 at the annual Emerald Conference (https://ibn.fm/Ex7tl).
Roggen's presentation on "Artificial Intelligence for Craft Cannabis Products" highlights the lab's experimental studies on the extraction behavior of solvents in developing a machine learning algorithm that can optimize extraction processes autonomously (https://ibn.fm/I9nnz), building on the company's long-range efforts to increase control over production processes that were addressed by Roggen at CannMed a few years ago in a speech subsequently shared on YouTube (https://ibn.fm/ROCBg).
DELIC Labs is a federally authorized psilocybin and cannabis research laboratory that dedicates its efforts to improve extraction, analytical testing, and chemical processes. The laboratory's R&D solutions for product lines and new intellectual property ("IP") serve as the engine for the company's overall ecosystem.
In addition to the scientific backbone of the ecosystem, Delic's health operations aim to help people live better lives through the largest ketamine clinic chain in the United States, Ketamine Wellness Centers ("KWC") operating a dozen locations strategically located in secondary cities to improve accessibility and reach and serve the greatest number of patients.
The clinics have overseen thousands of mental health treatments to date, and the company plans to open 14 more clinics by mid-2023, according to a January corporate update (https://ibn.fm/aWT2E).
The third component of Delic's ecosystem is the company's educational and promotional efforts through a variety of media outlets, including its Reality Sandwich digital magazine, a public education platform that provides psychedelic guides and news, streaming episodes on Delic Radio, and the company's psychedelic wellness summit — Meet Delic — which drew more than 2,000 in-person attendees when it debuted in Las Vegas last fall (https://ibn.fm/7lLWX).
Delic's scalable approach to making psychedelic-based treatments a regular part of emotional health management is aimed at "giving people their best selves back."
During the advent of the COVID-19 pandemic, mental health concerns have only intensified. As noted in a Desert Sun report, 4 in 10 U.S. adults have reported symptoms of anxiety or depression during the pandemic — a four-fold increase from 2019.
"While vaccines afford significant immunity from the worst physical effects of the virus, the trauma of widespread death, illness and isolation is considerably harder to inoculate against," the report states (https://ibn.fm/Ft7dF).
"At Delic, we have built the most profitable model for scaling the best-in-class care directly to patients through the largest network of mental health clinics in the U.S.," Delic Co-founder and CEO Matt Stang stated during the corporate update. "There are 51.5 million Americans who have experienced a mental health condition and the ongoing pandemic has only exacerbated the crisis. We are seeing a strong demand for alternatives to current treatments with lasting outcomes and less side effects. … Delic is well-positioned for growth and profitability in 2022 and beyond."
For more information, visit the company's website at www.DelicCorp.com and the Meet Delic conference website at www.MeetDelic.com.
NOTE TO INVESTORS: The latest news and updates relating to DELCF are available in the company's newsroom at https://ibn.fm/DELCF
About PsychedelicNewsWire
PsychedelicNewsWire (PNW) is a specialized content distribution company that (1) aggregates and distributes news and information on the latest developments in all aspects and advances of psychedelics and their use, (2) creates PsychedelicNewsBreaks designed to quickly update investors on important industry news, (3) leverages a team of expert editors to enhance press releases for maximum impact, (4) assists companies with the management and optimization of social media across a range of platforms, and (5) delivers unparalleled corporate communication solutions. PNW stays abreast of the latest information and has established a reputation as the go to source for coverage of psychedelics, therapeutics and emerging market opportunities. Our team of seasoned journalists has a proven track record of helping both public and private companies gain traction with a wide audience of investors, consumers, media outlets and the general public by leveraging our expansive dissemination network of more than 5,000 key syndication outlets. PNW is committed to delivering improved visibility and brand recognition to companies operating in the emerging markets of psychedelics.
To receive instant SMS alerts, text "Groovy" to 21000 (U.S. Mobile Phones Only)
For more information please visit https://www.PsychedelicNewsWire.com
Please see full terms of use and disclaimers on the PsychedelicNewsWire website applicable to all content provided by PNW, wherever published or re-published: https://www.PsychedelicNewsWire.com/Disclaimer
Do you have questions or are you interested in working with PNW? Ask our Editor
PsychedelicNewsWire (PNW)
San Francisco, California
www.PsychedelicNewsWire.com
415.949.5050 Office
Editor@PsychedelicWire.com
PsychedelicNewsWire is part of the InvestorBrandNetwork.
This post was originally published by our media partner here.