This post is presented by our media partner Grow Opportunity
View the full article here.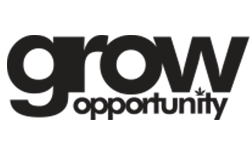 (Globe Newswire) Winnipeg — Delta 9 Cannabis Inc. will employ various cost cutting measures as a part of the company's 2023 strategic plan with the goal of producing positive cash flow from operations.
As a part of the 2023 strategic plan, the company intends to streamline its cultivation operations and right-size capacity at its Winnipeg-based cultivation facilities, as well as various other cost cutting measures, including reducing public company and investor relations costs.
"Delta 9's retail operations have achieved profitability and positive operating cash flows over the past several years. Our cultivation and wholesale cannabis operations have struggled with profitability due to continued price and margin compression in the Canadian cannabis market. Our decision is designed to significantly reduce costs and to chart a near term path to becoming positive cash flow from operations." — Mark Jonker, COO, Delta 9
"We recognize that in the current market environment we need to make near term strides to improve profitability across our operations. The board of directors and executives have also agreed to reducing compensation as part of their commitment to achieving positive cash flows from operations in the current fiscal year. The cost savings are expected to reduce operating costs by $3 million to $4 million in 2023." — Jim Lawson, CFO, Delta 9
As a part of the plan, cultivation capacity at the company's Winnipeg-based cultivation facilities will be cut by approximately 40 per cent, which will include a temporary layoff of approximately 40 staff.
The plan has been developed to ensure that there is no material impact on wholesale revenues or on shipments to the company's wholesale and retail customers. Delta 9 is working closely with employees to reduce the impact of this decision including continuing to cover costs for company benefits and other transitional services. The company's retail operations will not be impacted as a part of this plan.
"I would like to thank the employees affected by this decision for their invaluable contributions to Delta 9's success and growth. This was a very difficult decision, but it is a key component of executing on our strategic plan and one we believe best positions Delta 9 for profitable growth" — John Arbuthnot, CEO, Delta 9
This post was originally published by our media partner here.