This post is presented by our media partner The Growth Op
View the original article here.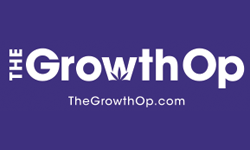 Rodman previously said he had received 'permission to go to Russia to help that girl'
Article content
The Worm is no longer headed to Russia.
Article content
Prosecutors argued Griner had approximately 0.7 grams of cannabis in her possession and she was charged with "large-scale transportation of drugs." In May, the U.S government classified Griner as "'wrongfully detained."
Details were limited about Rodman's plans but a U.S. State Department spokesperson later told ABC News that Rodman "would not be travelling on behalf of the U.S. government."
Rodman previously visited the country in 2014, reportedly at President Vladimir Putin's request.
"I went over there to represent America as far as basketball is concerned," Rodman said after returning to the U.S., per E! News, adding that he believes the Russian president is a "cool guy."
In July, U.S. Secretary of State Antony Blinken told Reuters that Washington had made a "substantial offer" to Russia to release Griner and ex-U. S. Marine Paul Whelan, who is currently serving a 16-year sentence on espionage charges.
Article content
It's believed that the offer could include releasing Viktor Bout, the Russian arms dealer who has been jailed in the U.S. since 2011.
Rodman has previously credited a letter he wrote to his "personal friend," North Korean leader Kim Jong Un, as being the impetus for the 2014 release of American prisoner Kenneth Bae.
Bae, who spent two years in prison on charges of planning to overthrow the North Korean government, was released in 2014.
According to multiple reports, officials with the U.S. and Russian governments are continuing to hold private discussions about a potential prisoner swap.
Rodman is not the first celebrity to weigh in on Griner's situation. Earlier this month, Joe Rogan called Griner's imprisonment "horrific" and said that "no one should be in jail for weed."
"It's horrible. It's for nothing. It's like she's the clearest form of political prisoner," Rogan said, adding that "Russia needs to let her go," before turning his focus to U.S. cannabis prisoners.
"We've people in America right now, locked up for marijuana, and they've been locked up for f**king years. For years and years and years. And there's not one. There's thousands of them," Rogan said.
Subscribe to Weekend Dispensary, a new weekly newsletter from The GrowthOp.
This post was originally published by our media partner here.