This post is presented by our media partner Psychedelic News Wire
View the original article here.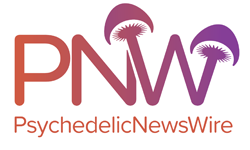 Interest in psychedelics has increased greatly in the recent years, with numerous studies finding that these substances hold the therapeutic potential to treat a range of mental health conditions. Some are also turning to the drugs to help explore their consciousness and improve their creativity. However, like any other recreational substance, the trip may not always be good.
Psychedelics such as LSD, psilocybin, MDMA and peyote can deplete the body's nutrient stores. If an individual is running low on crucial vitamins and minerals, one may feel ill during or after their psychedelic trip. To help prepare for a psychedelic trip, it is necessary to consider what one eats before, during and after their psychedelic experience.
Good nutrition may not only reduce the uncomfortable mental and physical side effects commonly linked to a challenging trip but also improve one's overall psychedelic experience. A few days before a trip, consuming natural supplements may reduce possible side effects like anxiety and enhance the experience.
Individuals can start with eating foods rich in vitamin D such as oats, eggs, mushrooms, fatty fish as well as sesame seeds. Omega 3-rich foods are also a good choice because they may forestall the negative swings in mood one could experience after a trip.
The same goes for folate-packed foods because they are vital neurotransmitter synthesis, especially for dopamine, serotonin and epinephrine. Folate rich foods include peas, greens such as Brussel sprouts and broccoli. Other nutrients to consider include magnesium, vitamin A and vitamin K.
Immediately before a trip, one should consume light and healthy meals to ensure that you don't experience any indigestion or digestive discomfort during the trip. Eating vegetables, fruits and whole grains, a bowl of soup or a light salad are good choices. Individuals are advised to avoid junk food, processed foods and greasy meals that may cause inflammation in the gut. Alcohol and caffeine are also discouraged.
Fasting can also improve a psychedelic experience, but individuals are advised to approach this with caution. Some psychedelic rituals and ceremonies such as ayahuasca, peyote and psilocybin mushrooms often recommend a particular juice or diet fast.
During the trip, individuals can snack on vegetables, fruits and protein bars. These types of foods are tasty, easy to eat and won't dry out the mouth. Avoid foods that are difficult to chew, swallow or digest. In addition, drinking water during psychedelic trips is extremely important because dehydration may heighten the intensity of the drug's effects. Individuals can also drink electrolytes and teas such as green tea, lavender tea or ginger tea.
After a psychedelic trip, individuals should consume whole foods as well as foods rich in antioxidants and vitamins. Additionally, they should incorporate more plant proteins as well as probiotic-rich foods such as kefir and yogurt to help restore gut health.
In addition, as enterprises such as Field Trip Health Ltd. (OTC: FTHWF) (TSX: FTHW) recommend, psychedelics should be used in clinical settings supervised by experienced professionals so that one can reap their benefits without exposing themselves to needless risks.
About PsychedelicNewsWire
PsychedelicNewsWire (PNW) is a specialized content distribution company that (1) aggregates and distributes news and information on the latest developments in all aspects and advances of psychedelics and their use, (2) creates PsychedelicNewsBreaks designed to quickly update investors on important industry news, (3) leverages a team of expert editors to enhance press releases for maximum impact, (4) assists companies with the management and optimization of social media across a range of platforms, and (5) delivers unparalleled corporate communication solutions. PNW stays abreast of the latest information and has established a reputation as the go to source for coverage of psychedelics, therapeutics and emerging market opportunities. Our team of seasoned journalists has a proven track record of helping both public and private companies gain traction with a wide audience of investors, consumers, media outlets and the general public by leveraging our expansive dissemination network of more than 5,000 key syndication outlets. PNW is committed to delivering improved visibility and brand recognition to companies operating in the emerging markets of psychedelics.
To receive instant SMS alerts, text "Groovy" to 844-397-5787 (U.S. Mobile Phones Only)
For more information please visit https://www.psychedelicnewswire.com
Please see full terms of use and disclaimers on the PsychedelicNewsWire website applicable to all content provided by PNW, wherever published or re-published: https://www.psychedelicnewswire.com/Disclaimer
Do you have questions or are you interested in working with PNW? Ask our Editor
PsychedelicNewsWire (PNW)
San Francisco, California
www.psychedelicnewswire.com
415.949.5050 Office
Editor@PsychedelicWire.com
PsychedelicNewsWire is part of the InvestorBrandNetwork.
This post was originally published by our media partner here.