This post is presented by our media partner The Growth Op
View the original article here.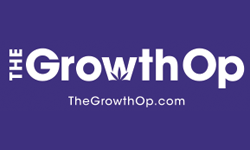 Article content
Nashville officers were called in to deal with a disorderly student at the Murrell School middle school who got angry enough to throw faculty members' belongings around a staff room, inadvertently revealing a lunch bag of cannabis.
Article content
"The student had been placed in a teacher's lounge to calm down," the police statement points out, but was apparently not so inspired initially.
"He began throwing faculty members' belongings in the room that he pulled out of lockers. When he calmed down, a mason jar containing 45.3 grams of marijuana divided into three baggies was discovered in a lunch bag," police note.
Video surveillance showed the bag belonged to the teacher's assistant, who was arrested without incident.
Cannabis and food containers — even whole meals — have a bit of history.
In February 2021, a prison guard in Trinidad and Tobago trying to smuggle inside weed in a food container was thwarted by the facility's standard security checks, including physical searches and a food scan.
A few months later in August, a 30-year-old man in Connecticut was charged with risk of injury to a child after police learned a three-year-old child attending a local daycare had cannabis inside her lunch box.
And a 66-year-old correctional officer in New Zealand who was simply trying to do a good deed by delivering a birthday meal to an inmate ended up losing his job after being scammed to bring drugs along with the food.
We'd love to hear from you. Get in touch with feedback and story tips at thegrowthop@postmedia.com
This post was originally published by our media partner here.