This post is presented by our media partner The Growth Op
View the original article here.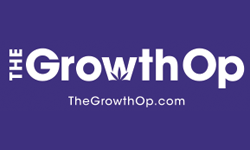 Employers may want more evidence of medical marijuana's positive effect before moving forward
Article content
A number of Canadian companies are exploring selling medical cannabis to patients who have employee health benefit programs that would cover those costs, according to Marijuana Business Daily.
Article content
While adopting a benefits-focused medical strategy may offer promise of higher-margin growth in maturing weed markets, the publication notes the tack may also bring with it higher costs related to customer education service and research.
Article content
Additionally, the anticipated rush by self-insured plants to cover medical marijuana didn't unfold as anticipated, MJBiz quotes Mike Sullivan, CEO of benefits consultancy Cubic Health, as saying.
Statistica has reported that "the total medical cannabis market in Canada is estimated to be around $430 million in 2022," with projections indicating "the market will probably stagnate and later decrease."
Article content
For December 2021 reporting period, Statistics Canada notes that more than 16.6 packaged units of cannabis were sold across Canada for medical and non-medical purposes.
According to MJBiz Daily, citing Statistics Canada figures, the country's medical cannabis market was worth $93 million for the third quarter of 2022.
Some cannabis companies seem comfortable with a new or renewed focus on medical marijuana. "Those that are in an insured program, by their very definition, buy more consistently, stay with similar pieces of medication for longer periods of time," Miguel Martin, CEO of Aurora Cannabis told the publication.
George Scorsis, CEO of Entourage Health, told MJBiz Daily about 90 per cent of the company's medical cannabis clients are covered by insurance benefits.
Article content
Scorsis pointed out, however, that he doesn't think profit margins on medical cannabis are necessarily higher than for adult use.
Although Martin may not agree regarding the margins, recreational-related costs are high when one takes into account clinical work, product development and testing, among other contributors.
Benefits Canada reported back in the fall of 2020 that most insurers that did cover related costs at the time had very specific conditions. Experience at the company covering the most conditions, Sun Life Canada, indicated that "every plan member has a very unique experience and journey and their treatment plan is very personalized," Marie-Chantal Côté, the insurer's vice-president of market development for group benefits, told the publication.
Article content
Pointing out that the landscape is constantly evolving, information from Norbram Group Insurance Benefits Inc. notes that insurance companies have only approved the use of medical marijuana for treating a few conditions, including nausea and vomiting due to cancer chemotherapy and spasticity in multiple sclerosis or spinal cord injury.
"Employers should consider the fact that adding medicinal marijuana to their plans can be costly in terms of premiums and total claims. As with any other potential plan changes, it is best to proceed with caution and know your potential exposure before introducing new plan features," the insurer adds.
Although medical cannabis seemed to be gaining some traction in the benefits space in 2019, COVID-19 slowed down related research.
"In the benefits-plan industry, we're very much focused on the evidence, because we have these massive dossiers of clinical trials and information we receive from pharmaceutical companies to make decisions around coverage of their drug," Ned Pojskic, vice president of pharmacy benefits management for Green Shield Canada, told MJBiz Daily.
We'd love to hear from you. Get in touch with feedback and story tips at thegrowthop@postmedia.com
This post was originally published by our media partner here.