This post is presented by our media partner The Growth Op
View the original article here.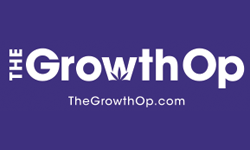 Article content
Cannabis intoxication and driving is a major issue that weed faces upon legalization. That's likely because there's still no accurate way to quantify just when a person is too high to drive and how to obtain related data.
Article content
That said, a study conducted in Canada tried to get some answers, bringing in insurance actuaries to figure out whether or not cannabis reform results in more road accidents.
Article content
Still, the evidence is conflicting. Data dating back to the 1993-2003 period shows that five per cent drivers between the ages of 20 and 50 who tested positive for cannabis were more likely to speed and fail to see road signs.
The Canadian study had more modern data from both the U.S. and Canada, compiled from 2016 to 2019, when, arguably, people had a more positive relationship with cannabis.
"The methods used in this research include improved statistical models, machine learning and other data science techniques. The models used high-resolution weather data to account for the effects of weather factors," noted report authors.
As is usually the case, more research is necessary to have a more accurate picture of cannabis and its potential impact on driving.
The FreshToast.com, a U.S. lifestyle site that contributes lifestyle content and, with their partnership with 600,000 physicians via Skipta, medical marijuana information to The GrowthOp.
We'd love to hear from you. Get in touch with feedback and story tips at thegrowthop@postmedia.com
This post was originally published by our media partner here.