This post is presented by our media partner Psychedelic News Wire
View the original article here.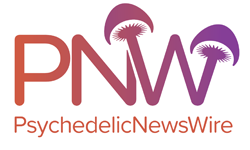 Interest in psychedelic-assisted therapies has blown up over the past couple of years amid surging interest in psychedelic medications across the mainstream and scientific communities. As America's mental health crisis has grown, there has been increased interest in alternative treatments that do not have the usual side effects associated with typical pharmaceutical drugs.
Psychedelics, long enjoyed in certain circles for their hallucinogenic effects, are now being studied for their potential mental health benefits. Early research reveals that drugs such as psilocybin and ketamine can effectively treat mental health conditions, including depression, PTSD and eating disorders, with minimal side effects.
Now, the pharmaceutical industry and other investors are pouring millions of dollars into researching and developing psychedelic-assisted therapies for the masses. With the psychedelics drug market predicted to be worth a whopping $10.75 billion by the year 2027, several players have streamed into the industry to try and gain a foothold while it is still in its infancy.
Dr. Prash Puspanathan, a psychiatrist with extensive psychedelic research experience, and scientist Agnieszka Sekula are looking to make their mark on the fledgling industry by integrating virtual reality (VR) into the psychedelic treatment process. This technology is designed to help patients integrate the insights and realizations they made during their psychedelic trip into their everyday lives.
Although everyone who undergoes psychedelic-assisted therapy has their own unique experiences while under the influence of the drug, they often have profound emotions and insights as the hallucinogenic effects begin to wear off. Psychedelic Integration, which is the next step of treatment after taking a prescribed dose of psilocybin or ketamine, involves recalling and interpreting these insights in a way that allows the patient to integrate them into their life.
However, these profound realizations can be difficult to express in words, and they often begin to slip away as soon as the psychedelic wears off the same way dreams slip from our memories when we wake up. Puspanathan and Sekula have developed a software called AnchoringVR that can be used to enhance integration by creating immersive settings where patients can use visual and audio elements to create their own worlds.
This VR treatment is offered toward the end of psychedelic-assisted therapies, with the patients who have used Anchoring VR doing so for around 45 minutes. The short recording they create during their VR sessions is then played during each integration session in the company of their therapists to help solidify their insights.
Puspanathan said that patients are more likely to speak comfortably and freely when they are "encased within a cocoon" that came from the recesses of their minds.
It would be interesting to see how this VR technology performs when paired with the drugs under development by startups such as atai Life Sciences N.V. (NASDAQ: ATAI) during clinical trials.
About PsychedelicNewsWire
PsychedelicNewsWire (PNW) is a specialized content distribution company that (1) aggregates and distributes news and information on the latest developments in all aspects and advances of psychedelics and their use, (2) creates PsychedelicNewsBreaks designed to quickly update investors on important industry news, (3) leverages a team of expert editors to enhance press releases for maximum impact, (4) assists companies with the management and optimization of social media across a range of platforms, and (5) delivers unparalleled corporate communication solutions. PNW stays abreast of the latest information and has established a reputation as the go to source for coverage of psychedelics, therapeutics and emerging market opportunities. Our team of seasoned journalists has a proven track record of helping both public and private companies gain traction with a wide audience of investors, consumers, media outlets and the general public by leveraging our expansive dissemination network of more than 5,000 key syndication outlets. PNW is committed to delivering improved visibility and brand recognition to companies operating in the emerging markets of psychedelics.
To receive instant SMS alerts, text "Groovy" to 844-397-5787 (U.S. Mobile Phones Only)
For more information please visit https://www.psychedelicnewswire.com
Please see full terms of use and disclaimers on the PsychedelicNewsWire website applicable to all content provided by PNW, wherever published or re-published: https://www.psychedelicnewswire.com/Disclaimer
Do you have questions or are you interested in working with PNW? Ask our Editor
PsychedelicNewsWire (PNW)
San Francisco, California
www.psychedelicnewswire.com
415.949.5050 Office
Editor@PsychedelicWire.com
PsychedelicNewsWire is part of the InvestorBrandNetwork.
The post Does VR Have a Place in Psychedelic Therapy? appeared first on PsychedelicNewsWire (PNW).
This post was originally published by our media partner here.