This post is presented by our media partner Psychedelic News Wire
View the original article here.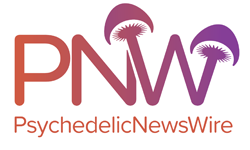 While physicians have worked on developing treatments for physical ailments for centuries, mental health has been neglected for a long time. In recent decades, however, we have become more and more aware of the significant role mental health plays in determining overall health and quality of life.
There are several pharmaceutical treatments for common mental health ailments, but those treatments aren't always effective, and they tend to have unwanted side effects. Consequently, researchers have been looking for more effective mental-health treatments that can alleviate symptoms with minimal side effects.
Amid a wave of drug reform, psychedelics have emerged as a viable treatment for a variety of mental-health conditions. Studies and clinical trials have shown that when paired with psychotherapy, psychedelics can deliver significant mental-health benefits for conditions such as PTSD, depression and eating disorders.
During a recent podcast episode of the CNN original docuseries "Chasing Life with Dr. Sanjay Gupta," CNN commentator and neurosurgeon Dr. Sanjay Gupta talked about psychedelic-assisted psychotherapy. Gupta invited two individuals who had just undergone ketamine-assigned therapy to the show where they attempted to describe their psychedelic experiences.
With millions of dollars being poured into psychedelic research and initial studies revealing that hallucinogenic drugs can have significant mental health benefits, it is impossible to ignore the growing conversation around psychedelics.
Gupta said that people are increasingly turning to drugs such as psilocybin, MDMA, LSD and ketamine to address a variety of conditions, including post-traumatic stress disorder (PTSD). He noted that most of these psychedelic drugs are still considered controlled substances at the federal level and by most states, making it quite difficult for researchers to study them effectively at medical or academic centers.
However, lawmakers have already begun loosening psychedelic policies as a wave of drug reform sweeps the country. For starters, the Food and Drugs Administration (FDA) approved the use of a psychedelic called ketamine as a therapy for treatment-resistant depression.
Dr. Meera Garcia, another guest on the podcast, noted that ketamine is FDA approved for a wide variety of uses. Garcia operates a ketamine-assisted therapy retreat that treated two of the guests who came onto the show to describe their psychedelic experiences.
Gupta also talked about one of the most interesting aspects of consuming psychedelics: their impact on the senses. He said that hallucinogenic drugs tend to work their magic and cause profound changes in consciousness when they ensnare the senses.
Gupta has been interested in psychedelic-assisted therapies for some time, interviewing a major player in the psychedelic research field in 2014 and stating at the time that psychedelic drugs have fascinated psychiatrists from the day they were discovered.
The public awareness that results from docuseries such as those presented by Gupta and his team provide another angle from which the discoveries so far made by psychedelic industry actors such as Atai Life Sciences N.V. (NASDAQ: ATAI) can be better understood or put into context by lay people who could one day benefit from breakthrough therapies.
About PsychedelicNewsWire
PsychedelicNewsWire (PNW) is a specialized content distribution company that (1) aggregates and distributes news and information on the latest developments in all aspects and advances of psychedelics and their use, (2) creates PsychedelicNewsBreaks designed to quickly update investors on important industry news, (3) leverages a team of expert editors to enhance press releases for maximum impact, (4) assists companies with the management and optimization of social media across a range of platforms, and (5) delivers unparalleled corporate communication solutions. PNW stays abreast of the latest information and has established a reputation as the go to source for coverage of psychedelics, therapeutics and emerging market opportunities. Our team of seasoned journalists has a proven track record of helping both public and private companies gain traction with a wide audience of investors, consumers, media outlets and the general public by leveraging our expansive dissemination network of more than 5,000 key syndication outlets. PNW is committed to delivering improved visibility and brand recognition to companies operating in the emerging markets of psychedelics.
To receive instant SMS alerts, text "Groovy" to 844-397-5787 (U.S. Mobile Phones Only)
For more information please visit https://www.PsychedelicNewsWire.com
Please see full terms of use and disclaimers on the PsychedelicNewsWire website applicable to all content provided by PNW, wherever published or re-published: https://www.PsychedelicNewsWire.com/Disclaimer
Do you have questions or are you interested in working with PNW? Ask our Editor
PsychedelicNewsWire (PNW)
San Francisco, California
www.PsychedelicNewsWire.com
415.949.5050 Office
Editor@PsychedelicWire.com
PsychedelicNewsWire is part of the InvestorBrandNetwork.
The post Dr. Gupta Shines Light on Psychedelics in Podcast Series appeared first on PsychedelicNewsWire (PNW).
This post was originally published by our media partner here.