This post is presented by our media partner The Growth Op
View the original article here.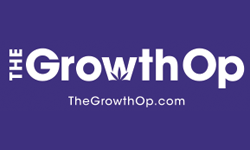 Two large and 14 individually packaged bags of cannabis found in vehicle during traffic stop in state that arrests people for even small amounts of weed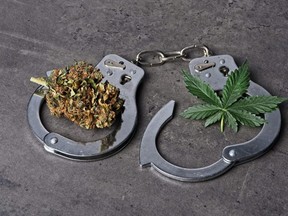 Article content
A 29-year-old driver in Iowa was arrested for a loaded gun, open liquor and illegal cannabis in her vehicle shortly after almost clipping a police cruiser when she sped past.
Article content
Deputies with Iowa State Patrol (ISP) stopped the driver shortly after 4 a.m. on Sept. 3. Citing arrest affidavits, Our Quad Cities notes the woman was pulled over in Davenport after deputies clocked her at 85 kilometres per hour in a 56 km/h zone. She "almost hit the rear of a fully marked patrol car before passing."
Article content
The woman — who police report was covered in blood, had bloodshot and watery eyes, slurred speech and a strong alcohol odour to her breath — was found with three liquor containers in plain sight, as well as two large bags of raw cannabis estimated to weigh about 20 grams and 14 individually packaged bags of raw weed, Our Quad Cities reports. A black digital scale with marijuana residue on it was also discovered.
Article content
Woman faces seven counts, including two felonies
Though police did not specify why the woman was covered in blood, she was taken into custody and cited for seven charges, including two felonies.
Among others, the arrest sheet cites carrying a dangerous weapon, possession of a substance that doesn't have a drug tax stamp, possession of drug paraphernalia and possession of cannabis with intent to deliver. Bail has since been posted, notes ISP information posted on the Scott County Jail website.
Recreational weed remains illegal in Iowa. "Iowa continues to arrest individuals for possessing small amounts of marijuana," according to the Marijuana Policy Project, adding neighbouring like Illinois, Nebraska, Minnesota and Missouria have either legalized or decriminalized simple possession of weed by adults.
Article content
Possession of any amount of cannabis is a misdemeanour, with first-time offenders facing up to six months in jail, as much as a $1,310 fine or both, per Criminal Defense Lawyer. The same potential punishment applies for possession, distribution or manufacture of cannabis paraphernalia, states the National Organization for the Reform of Marijuana Law.
With regards to the intent to delivery, a chart posted by the University of Iowa notes the felony charge for possessing less than 50 kilograms of cannabis carries a maximum penalty of five years in prison and a minimum fine of about $1,310.
Aussie officer suffers minor injuries
Although no deputies were harmed when the woman's vehicle missed their cruiser, half a world away in Australia, another police officer wasn't so fortunate.
On Sept. 4, members of the VIPER Taskforce — Victoria Police's tactical and investigative unit focused on preventing, detecting, deterring, disrupting and dismantling criminal activities of organized crime networks and street gangs — announced two people were arrested for drug-related offences.
Article content
On Aug. 31 at about 7:30 p.m., members of VIPER, an acronym for visibility, intelligence, prevention, enforcement and reassurance, intercepted a black Audi Q5 and the 44-year-old driver told them his licence was suspended.
Upon being informed his car would be searched, the driver immediately started the vehicle and sped off, but as he did so, "struck a VIPER member with the wing mirror of his vehicle. The officer sustained minor injuries during the incident."
That prompted the police to obtain a search warrant for a residential property in Werribee. There, the officers found about 60 cannabis plants.
A 42-year-old man has been charged with possession of cannabis in connection with the discovery and is scheduled to appear in court on Feb. 7, 2023. A 56-year-old man was charged with cultivating cannabis.
Article content
Police continue to search for the 44-year-old in relation to driving offences "whilst suspended and reckless conduct endangering serious injury," the release adds.
Car drags U.K. constable for 30 metres
Despite the injuries to the VIPER taskforce member, it was even more potentially dangerous for a U.K. officer back in 2020.
An initially friendly inquiry from a West Midlands Police officer and a then 18-year-old suspected of smoking weed in his car turned dangerous when the driver sped away and the officer was left hanging on to the vehicle for his life. The constable was dragged for almost 30 metres as he held onto the vehicle and tried to retrieve the keys from the ignition.
Eventually, the officer broke free with the keys, causing the suspect to flee on foot. After being pursued for a few minutes, he was taken into custody.
Article content
Police reported that the driver only had a small amount of cannabis. While the maximum penalty for possessing cannabis is as long as five years in prison, an unlimited fine or both, penalties "depend on the type of drug or substance, the amount you have, and whether you're also dealing or producing it," notes information from the U.K. government.
Also earlier this year in the U.K., a police constable with the Merseyside Police who was among the officers responding to a report of a backpack full of cannabis left on a city street suffered serious injuries to his shoulder and wrist when he was dragged by a fleeing vehicle.
Subscribe to  Weekend Dispensary, a new weekly newsletter from The GrowthOp.
This post was originally published by our media partner here.