This post is presented by our media partner The Growth Op
View the original article here.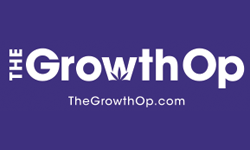 Man attracts police interest for his loud exhaust and opting to shortcut red light
Article content
A recent incident in Ohio ironically suggests people who choose to have illegal cannabis in their vehicles should ensure said vehicles are in tip-top shape.
Article content
That was not the case last month in North Royalton, Ohio, when a driver's combination of traffic violations and very loud exhaust predictably attracted police attention.
Article content
Citing a North Royalton Police blotter, Cleveland.com reported this month that the black Hyundai Elantra landed on police radar not only because of its very loud exhaust but also because the driver shortcutted a red light by driving through a parking lot. He then drove away.
An officer eventually stopped the vehicle, prepared to ask about the questionable move, but noticed something else was amiss inside the car. Out in plain view, the blotter notes the officer could see some small joints in the ashtray.
Article content
According to Cleveland.com, the man told the officer that he had just purchased the car and that there was nothing illegal inside. A subsequent search, though, revealed three baggies, one of which smelled like cannabis, filled with green leafy material that the driver maintained was CBD.
While medicinal marijuana is legal in Ohio, recreational cannabis is not.
Although the police did not indicate the weight of the joints, Super Lawyers reports small amounts of weed have been decriminalized in the state, with possession of up to 100 grams likely resulting in fines of as much as US$150 ($204).
"Violations in this range are minor misdemeanours, meaning that there is no jail time involved and convictions are not included on a person's criminal record," the information states, adding felony charges aren't sparked until the cannabis amount reaches 200 grams or more.
Article content
The man was reportedly cited for drug abuse and loud exhaust.
The recent incident wasn't the only one in North Royalton's experience involving a loud vehicle and drug charges.
The Royalton Post reported in late 2017 that a vehicle stopped for a loud muffler garnered a check from local officers. Upon speaking to the driver, who smelled of alcohol, the cops allegedly spotted some marijuana scraps and dust on the car floor.
After failing sobriety tests, the driver was arrested and the vehicle searched. Officers reportedly found a plastic baggie containing what was believed to be methamphetamine, a rubber container with a dark, rock substance and drug paraphernalia, all of which appeared to be ready for distribution.
Article content
A loud muffler also provided the premise for a search that ended with a driver being nabbed during a traffic stop in Lewiston, N.Y. way back in 2013, per The Buffalo News.
Though New York state has since legalized recreational cannabis, which still cannot be used when operating a vehicle, that was not the case almost a decade ago. After stopping the loud car, state police found illegal drugs and charged the driver with cannabis possession and driving while his ability was impaired by drugs.
More recently and closer to home, an officer with the South Simcoe Police could not help but see and hear a vehicle with no front licence plate and a loud exhaust in early 2021.
Initiating a traffic stop, the officer conducted a roadside drug screening device test after detecting the smell of cannabis and allegedly seeing weed in the car.
The 19-year-old driver was ultimately issued a three-day licence suspension and charged with being a novice driver with the presence of a drug, cannabis readily available, failure to display two plates and an improper muffler.
We'd love to hear from you. Get in touch with feedback and story tips at thegrowthop@postmedia.com
This post was originally published by our media partner here.