This post is presented by our media partner The Growth Op
View the original article here.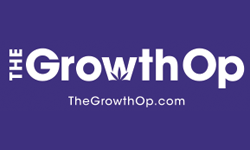 Followed by half-dozen charges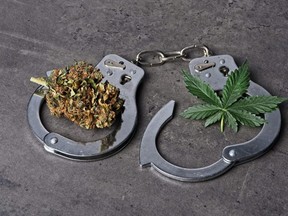 Article content
Pitching cannabis out a vehicle window in front of police while fleeing said police should never be considered a solid option, but it is arguably better than trying to eat the evidence.
Article content
That was the lesson learned by a now-charged man in Indiana who during the early morning of Jan. 9 opted to ignore a police directive to pull over.
Article content
The owner of the vehicle was already on police radar and the deputies with the Monroe County Sheriff's Department (MCSD) were preparing to serve an arrest warrant when the subject's vehicle, believed to be driven by the subject, drove past their meeting spot.
A deputy tried to initiate a traffic stop, according to an MCSD Facebook post, but the driver did not comply, kicking off a brief pursuit.
Article content
During that pursuit, the deputy witnessed the vehicle's driver side door open and an unspecified amount of marijuana being thrown out onto the roadway.
Fleeing driver not even the man police were looking for
The pursuit came to a sudden stop, though, after another deputy deployed a spike system on the road, which deflated both front tires of the vehicle.
The 54-year-old driver was taken into police custody, but as checks were under way, it was determined the driver was neither the registered owner nor the original target of the warrant.
It was also determined the driver had tried to conceal a cannabis joint by swallowing it over the course of the pursuit.
The man was transported to hospital for medical attention, but upon release, was again taken into police custody and charged with several drug-related offences.
Article content
The 54-year-old faces felony and misdemeanour charges, namely resisting law enforcement, obstruction of justice, dealing a Schedule II controlled substance, possession of marijuana, possession of drug paraphernalia and reckless driving.
Driver not alone in thinking eating weed is a good way to avoid charges
The Indiana incident is hardly the first time a person either in or about to be in police custody tried consuming cannabis to get rid of the evidence.
Just this past September, an Ohio driver who was brought to a police station for numerous traffic violations tried to eat some weed he had on hand while the booking process was under way. The driver reportedly refused a breath test while in custody and was then caught eating an unidentified amount of cannabis.
Article content
Again in Ohio during the summer of 2021, a driver directed to pull over for driving 151 km/h in a 113 km/h zone on Interstate 76 tried to eat some cannabis before the cop reached his door. He ended up choking and needed the help of an Ohio State Highway Patrol trooper, who managed to perform the Heimlich manoeuvre.
In December of 2020, this time in Florida, a 21-year-old there tried to chew and swallow his cannabis. While he was mostly successful, the bid to eliminate the illegal bud ultimately failed when a responding officer saw "small pieces of a green leafy substance near the defendant's mouth area stuck on his face."
The driver ended up facing numerous offences, including attempting to destroy evidence, possessing drug equipment and possessing marijuana.
Article content
Possessing any amount of marijuana off-limits in Indiana
Recreational cannabis is illegal in Ohio, Florida and Indiana, where the latest attempt at getting rid of evidence went sideways.
"Indiana is now one of only 13 states with no effective medical cannabis law and one of only 19 that still imposes jail time for simple possession of cannabis," according to Marijuana Policy Project.
Although there are no ramifications for possessing CBD products with less than 0.3 per cent THC in the state, a first offence of possessing any amount of weed is a misdemeanour punishable by 180 days in jail and a US$1,000 ($1,340) fine, notes the National Organization for the Reform of Marijuana Laws. Possession, dealing or manufacture of drug paraphernalia, for a first offence, can result in a US$10,000 ($13,400) fine.
Article content
With regard to the latest incident, both the obstruction of justice and the resisting law enforcement charges were deemed Level 6 felonies. For the latter, this applies if a "person draws or uses a deadly weapon, inflicts bodily injury on or otherwise causes bodily injury to another person, or operates a vehicle in a manner that creates a substantial risk of bodily injury to another person."
Suhre & Associates, LLC reports "a sentencing court can impose incarceration and a fine upon conviction of a Level 6 felony." While jail time can range from six months to 2.5 years, a fine of up to US$10,000 ($13,400) is also possible.
Comments on the MCSD post were mostly positive, with people thanking the police for their efforts. There were one or two, however, that suggested the driver should not have thought things through by not fleeing and, instead, accepting the consequences of possible cannabis charges, particularly since he was not the intended target of the warrant.
"Had he just pulled over and took the weed misdemeanors he would be out in a day or so likely yet he ran and tried to conceal what he did so there comes the felonies. Just take pull over and take a misdemeanor."
We'd love to hear from you. Get in touch with feedback and story tips at thegrowthop@postmedia.com
This post was originally published by our media partner here.