This post is presented by our media partner The Growth Op
View the original article here.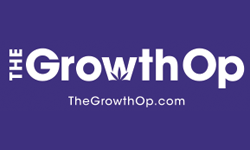 Article content
A U.K. court has directed a convicted drug dealer to repay the money he has left from illegally selling cocaine or heroin. Opting not to pay could land him in jail.
Article content
The 32-year-old man pleading guilty in 2021 to two counts of possessing crack cocaine with intent to supply and two similar counts related to heroin, according to a statement from the North Yorkshire Police (NYP). He was later handed a suspended, two-year prison sentence and directed to complete drug treatment.
Article content
Earlier this week, the police report the Bradford Crown Court at a Proceeds of Crime ordered the man to forfeit £932.25 (just shy of $1,530) or face jail, the police service reports.
The order stems from NYP's investigation into the man's finances following his conviction. It was determined his drug dealing earned him £18,327 ($30,056), but his current assets stand at only £932.25 ($1,530), all of which the court had ordered him to remit.
That, however, could change in future. "He will still be liable to pay the full amount of his criminal benefit of £18,327 if he is found to have assets in the future," the police statement notes.
U.K.'s Proceeds of Crime Act "allows us to take further action to deprive criminals of their illegal-earned money," says NYP's Inspector Penny Taylor. "We will use it at every opportunity to prevent them from benefiting from their crimes."
The top penalty per count upon conviction of supplying or producing Class A drugs such as cocaine and heroin is up to life in prison, an unlimited fine or both.
We'd love to hear from you. Get in touch with feedback and story tips at thegrowthop@postmedia.com
This post was originally published by our media partner here.