This post is presented by our media partner The Growth Op
View the original article here.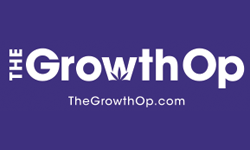 Article content
Railway security staff was reportedly among the two drug peddlers busted for illegal cannabis this past weekend in Chattogram, Bangladesh.
Article content
The manager of the Chattogram Railway Station reportedly told the news outlet a staffer came to the station Saturday evening to perform his duties on a train bound for Nazirhat. That's when the manager reported he saw officers take the worker away, although he not aware why that was.
A police official reportedly said the worker used to sell cannabis through the second accused, adding the pair was arrested while sharing drug proceeds and were found with the two kilograms of weed.
"Consumption of both opium and cannabis are traditional in Bangladesh," according to the United Nations Office on Drugs and Crime.
The Narcotics Control Act, 1990 states that cannabis cultivation, production, processing, carrying, transportation, import, export, supply, purchase, sale, possession, preservation, warehousing, exhibition or use of any kind of narcotic, including cannabis, remains illegal in the country, notes information from Legal Counsel BD.
Article content
The act notes any such infraction involving cannabis herb carries a prison term of six months and three years for amounts not exceeding five kilograms.
Reuters reported in 2018 that the then Bangladesh cabinet approved a draft law prescribing the death penalty for drug offences.
A train station was also involved in a recent bust in India, where cannabis is also illegal. The Kalyan Railway Police Force (RPF) arrested three individuals who allegedly got caught carrying 55 kilograms of cannabis in an Express train, the Hindustan Times reports.
Also in India this year, G Plus reports that the RPF in Guwahati recovered about 6.4 kilograms of cannabis during a raid in late March.
Cultivating opium, cannabis or coca plants without a licence in India can result in "rigorous imprisonment of up to 10 years," per information from the government. With regards to consumption, doing so with cocaine, morphine or heroin can lead to rigorous imprisonment up to a year, while for other drugs, imprisonment is capped at six months.
We'd love to hear from you. Get in touch with feedback and story tips at thegrowthop@postmedia.com
This post was originally published by our media partner here.