This post is presented by our media partner The Growth Op
View the original article here.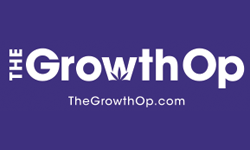 Investigators believe that cannabis production licenses for personal medical needs were being misused to facilitate production
Article content
A five-month-long investigation into an Alberta-based online cannabis retail operation has led to the seizure of $3.3 million worth of cannabis products.
Article content
In total, police recovered 2,589 cannabis plants, more than 134 kilograms of dried cannabis and 636 grams of cannabis concentrates. The EPS estimates the pot to be worth $3,393,000. 
Police also seized 947 grams of psilocybin, valued at $12,000, and $15,500 in cash.
Growing equipment was also seized across multiple sites and is valued at $177,000.
Additionally, three vehicles were seized, including two Telsa Model 3's and a 2016 Dodge Ram.
The investigation remains ongoing and charges are pending against multiple individuals.
"The illegal production and sale of cannabis causes the regulated cannabis production sites and licensed cannabis retailers to incur a significant loss of revenue. Overall, these activities jeopardize the legitimate industry's existence," a police spokesperson said in a statement.
Article content
Last year, an address being used by two licence-holders acting as designated growers for medical patients in Ontario was raided by the City of Kawartha Lakes Police Service, with authorities ultimately removing 10,000 plants.
According to police, the 10,000 plants were also well over the limit of the 780 plants that the growers were licensed to cultivate.
Mat Vaughan, formerly the principal planner for Norfolk County in Ontario, previously told The GrowthOp that he estimated there were 50 to 60 medical growing operations in the area that were flouting regulations in 2020.
"It's really an issue wherever you've historically had greenhouses in operation in the past," Vaughan said, adding that legitimate growers were often smaller in scale and the county was running into issues with grows that were cultivating in excess of 2,000 plants.
"A lot of these designated growers, they are, by all accounts, not individuals growing for themselves medicinally, but rather organized crime that has realized that there is a loophole in the federal regulations and they're exploiting it," Vaughan said.
Subscribe to Weekend Dispensary, a weekly newsletter from The GrowthOp.
This post was originally published by our media partner here.