This post is presented by our media partner The Growth Op
View the original article here.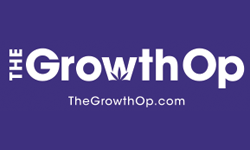 A 42-year-old Ontario man faces three charges under the Cannabis Act.
Article content
A 42-year-old Ontario man is facing multiple cannabis charges after a RIDE check stop in Simcoe County, Ont.
Article content
A resident of Innisfil has been charged with possession of over 30 grams of dried cannabis (or equivalent) in a public place, driving a vehicle or boat with cannabis readily available and having care or control of a vehicle or boat with cannabis readily available.
All three offences are contrary to the Cannabis Act.
According to data from Statistics Canada , police reported more than 18,000 incidents under the Cannabis Act during the first 14 months of legalization .
Offences related to importation or exportation of cannabis were most common (64 per cent of all Cannabis Act incidents), followed by possession (13 per cent) and sales (seven per cent). Prior to legalization, possession accounted for 75 per cent of cannabis offences.
Article content
The driver was not charged with any offences related to impaired driving. A number of recent studies have indicated that policing drivers who use cannabis is a tough task.
A study out of Australia, published in the journal Neuroscience & Biobehavioral Reviews, concluded that tetrahydrocannabinol (THC) levels recorded in blood and saliva tests are inconsistent indicators of impairment and the use of per se limits as a means of identifying cannabis-impaired drivers should be reconsidered.
"It seems there is a significant risk of unimpaired individuals being mistakenly identified as 'cannabis-impaired' (and vice-versa) under this approach," researchers wrote.
Higher blood THC concentrations were "weakly associated" with increased impairment in occasional cannabis users, while no significant relationship was detected in regular cannabis users.
"This suggests that blood and oral fluid THC concentrations are relatively poor indicators of cannabis-THC-induced impairment," said study lead Dr. Danielle McCartney, from the University of Sydney's Lambert Initiative for Cannabinoid Therapeutics.
"We clearly need more reliable ways of identifying cannabis impairment on the roads and the workplace," she added.
This post was originally published by our media partner here.