This post is presented by our media partner The Growth Op
View the original article here.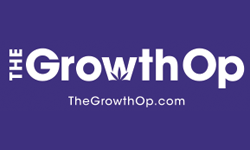 X-ray of package revealed 'abnormal density in some of the items'
Article content
An inbound passenger arriving at the Dubai International Airport may have been geared up for his cannabis-smuggling attempt, but the bid sputtered out when customs inspection officers found 3.7 kilograms of weed.
Article content
The passenger arriving from an undisclosed African country "was attempting to smuggle in the drugs by stashing them in a seemingly professional way inside cylindrical vehicle engine air filters," notes a statement from Dubai Customs.
The drugs were found when an X-ray scan revealed "abnormal density in some of the items," the statement reports.
That spurred a physical inspection, during which the spare parts were dismantled and "small rolls skilfully concealed around the air filters" were found. Testing and analysis using a narcotics detector showed the substance was marijuana.
Article content
Khalid Ahmed, senior manager of passenger operations for Terminal 1 of the airport, says Dubai Customs has adopted "an integrated series of advanced smart procedures and technologies to address all smuggling attempts."
These advancements include modernizing inspection systems and passenger luggage screening equipment, as well as bolstering inspector efficiency "to allow them to better fulfil their duty in protecting and securing borders against the smuggling of illegal substances that endanger society," Ahmed notes.
These efforts have "contributed to a noticeable increase in the number of successful drug seizures," he adds.
The passenger singled out for trying to smuggle the cannabis has been handed over to the relevant authorities for legal action.
Article content
Using cannabis remains illegal in the United Arab Emirates (UAE), with the earlier sentence for a first-time offender being four years in jail, which was reduced to two years in 2016, according to Cannigma.
Article content
With new laws adopted late last year, however, punishments have been reduced to three months in jail or a fine for a first offence, six months in jail or a fine for a second offence and a mandated minimum of two years incarceration plus a fine for a third offence, the publication reports.
According to ABC News, penalties for travellers arriving in the country with THC-containing products have been relaxed. The new law notes "people caught carrying food, drinks and other items with cannabis into the country will no longer land in prison if it's their first time. Instead, authorities will confiscate and destroy the products," the news outlet reported in late November 2021.
Even so, "the UAE strictly prohibits drug peddling or trafficking," according to Gulf Today.
Article content
Airports and smuggled weed are hardly strangers. A passenger arriving at the Pittsburgh International Airport recently was called out for having three cannabis vape canisters hidden inside a jar of peanut butter packed in a checked bag.
The stashed cargo triggered an alarm, notes a tweet from the Transportation Security Administration (TSA), sparking a manual search. That check revealed canisters wrapped in plastic bags and stuffed in the jar.
Although the TSA isn't searching for drugs, the tweet notes, "when they are discovered during routine screening, the police are contacted."
Article content
Peanut butter as a smuggling vehicle also fell short earlier this year in Dubai. A man was taken into custody after his nutty plan to hide weed in the spreadable treat was discovered at the Dubai International Airport by customs officers who X-rayed his luggage, carried out a search and found just shy of six kilograms of cannabis.
Other airport busts have involved somewhat less effort in hiding illegal weed. These include the U.S. man who tried to move 23 kilograms of weed through the Nashville International Airport by stuffing the 49 vacuum-sealed bags in his luggage and the general overseer of the Christ Living Hope Church in Nigeria who was found packing 54 joints wrapped around his body.
Albeit away from airports, other more inventive — but still failed — smuggling attempts involving cannabis and synthetic substances have included weed hidden inside stuffed toys, on letters and children's drawings sent to inmates, among medical waste and in countless food items, including just this week, per the Daily Nigerian, 1,659 kg of cannabis concealed behind pineapple fruits loaded in a vehicle.
Subscribe to Weekend Dispensary, a weekly newsletter from The GrowthOp.
This post was originally published by our media partner here.