This post is presented by our media partner The Growth Op
View the original article here.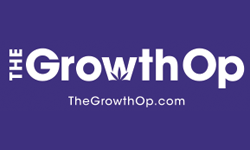 Article content
It took two other tries, but a Russian patient who says he relies on medical marijuana treatment that helps him to live without significant pain could be allowed to stay in the Netherlands, where the drug is legal.
Article content
The European Union's top court ruled this week that a Russian national petitioning to stay in the Netherlands has been granted the right to do so, according to The Associated Press. The man developed a rare blood cancer when he was 16 and currently receives treatment, including cannabis.
Article content
Despite the potential restrictions in the Netherlands, both medicinal (and recreational) cannabis are illegal to possess, sell or grown in Russia.
WNBA star Brittney Griner is currently serving a nine-year sentence in a penal colony after being convicted of bringing cannabis-infused vape cartridges into the country last February.
People reported this past July that an expert testified at Griner's trial that medical cannabis "is a popular treatment, specifically among athletes." Lawyers for the two-time American Olympic gold medallist had also earlier pointed out their client has a doctor's note approving cannabis for pain treatment.
With regards to the unnamed Russian petitioner, he took the Dutch state to court in 2018 after it turned down his application for a residence permit or to postpone his removal to Russia so he could be treated with medical marijuana, per Agence France-Presse (AFP). His latest application for asylum was struck down in 2020.
Article content
Now in his mid-30s, has reported that medical care with cannabis was "so essential to him that he would no longer be able to lead to a decent life if that treatment was discontinued," AFP reports.
This week, the Court of Justice apparently agreed. It ruled that the man should not be sent back home despite the country rejecting his asylum requests.
The court reasoned that not having proper treatment would expose the man to levels of pain "that would be contrary to human dignity," AP reports.
It is up to the local court, which was seeking guidance on the issue, to make a final decision, according to AP, but adds that advice from the higher court will likely prove an important factor.
Politico, however, reports that "the interpretation is binding, not only for the Netherlands, but for the whole of the EU."
While medicinal marijuana was at the heart of the case, the Politico article notes the ruling applies to any medical treatment not available in the receiving country.
"A third country national who is suffering from a serious illness may not be removed if, in the absence of appropriate medical treatment in the receiving country, that national risks being exposed to a real risk of a rapid, significant and permanent increase in the pain linked to that illness," adds a court statement.
We'd love to hear from you. Get in touch with feedback and story tips at thegrowthop@postmedia.com
This post was originally published by our media partner here.