This post is presented by our media partner Psychedelic News Wire
View the original article here.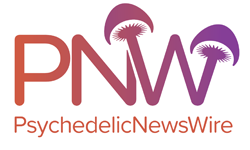 Psychedelics are increasingly being studied as therapies for various mental health conditions, including treatment-resistant depression. Last week, advocacy workers, doctors, researchers and farmers gathered in South Lake Union to discuss how psychedelics could be used in the treatment of addiction and substance-use disorders. So far, Seattle is the biggest city in the United States to decriminalize psilocybin, which is the active ingredient of hallucinogenic mushrooms.
This gathering marked the launch of a new research hub devoted to the use of psychedelics in treating addiction and substance-use disorders. The chair of the Department of Behavioral Sciences and Psychiatry at the School of Medicine in the University of Washington, Dr. Jürgen Unützer, started the meeting with a discussion on the importance of researching alternative remedies for substance-use disorders.
This discussion was followed by a presentation from addiction psychiatrist, Dr. Nathan Sackett, who will be heading the new addiction research hub. Sackett stated that mortality associated with addiction significantly exceeded all deaths caused by cancer, arguing that there was need to have a healthcare system focused on early detection, aggressively treating and monitoring addiction in the long term.
Sackett added that more resources also needed to be directed to the prevention of addiction, noting that some studies had found that psychedelics when used together with psychotherapy could be used to manage the misuse of tobacco, alcohol and opiates. The physician also argued that psychedelic-assisted psychotherapy was here to stay, which can be seen in the number of ketamine clinics being opened in different parts of the country. Neighboring Canada also has major players such as Delic Holdings Corp. (CSE: DELC) (OTCQB: DELCF) in the business of offering ketamine treatments.
Sackett believes that this new center, which is dedicated to researching the use of psychedelics as a treatment for addiction, will help launch clinical trials across various treatment sites. The center will begin its research using animals in its trials, given the limited data in existence on how psychedelics should or can be used in the treatment of substance-use disorders.
Mycologist Paul Stamets participated in a different session. Stamets, who was the event's co-sponsor, discussed the path toward the legalization of a number of psychedelic substances, particularly psilocybin. Stamets provided caution around the recent relaxing on psychedelic legislations and advised against being pushed into a corner as this would make it hard for modifications to be made in the future.
This meeting comes months before those who would like to take part in the budding psilocybin industry in the state of Oregon can start to apply for licenses to manufacture and sell the psychedelic for therapeutic use.
NOTE TO INVESTORS: The latest news and updates relating to Delic Holdings Corp. (CSE: DELC) (OTCQB: DELCF) are available in the company's newsroom at https://ibn.fm/DELCF
About PsychedelicNewsWire
PsychedelicNewsWire (PNW) is a specialized content distribution company that (1) aggregates and distributes news and information on the latest developments in all aspects and advances of psychedelics and their use, (2) creates PsychedelicNewsBreaks designed to quickly update investors on important industry news, (3) leverages a team of expert editors to enhance press releases for maximum impact, (4) assists companies with the management and optimization of social media across a range of platforms, and (5) delivers unparalleled corporate communication solutions. PNW stays abreast of the latest information and has established a reputation as the go to source for coverage of psychedelics, therapeutics and emerging market opportunities. Our team of seasoned journalists has a proven track record of helping both public and private companies gain traction with a wide audience of investors, consumers, media outlets and the general public by leveraging our expansive dissemination network of more than 5,000 key syndication outlets. PNW is committed to delivering improved visibility and brand recognition to companies operating in the emerging markets of psychedelics.
To receive instant SMS alerts, text "Groovy" to 844-397-5787 (U.S. Mobile Phones Only)
For more information please visit https://www.PsychedelicNewsWire.com
Please see full terms of use and disclaimers on the PsychedelicNewsWire website applicable to all content provided by PNW, wherever published or re-published: https://www.PsychedelicNewsWire.com/Disclaimer
Do you have questions or are you interested in working with PNW? Ask our Editor
PsychedelicNewsWire (PNW)
San Francisco, California
www.PsychedelicNewsWire.com
415.949.5050 Office
[email protected]
PsychedelicNewsWire is part of the InvestorBrandNetwork.
This post was originally published by our media partner here.