This post is presented by our media partner Psychedelic News Wire
View the original article here.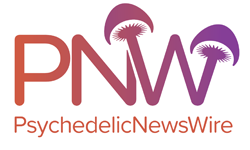 We have seen the psychedelic industry grow significantly the last few years as investing companies pour more money into the burgeoning space and organizations respond to the global mental disorder epidemic. A Lancet study found that the worldwide pandemic has impacted individuals' mental health significantly, with data showing that more than 75 million instances of anxiety disorders and more than 53 million additional major depressive disorder cases have been recorded.
In the United States, the psychedelics industry is advancing rapidly after states such as California, Texas, New Jersey, Connecticut, Missouri and Utah made strides to legalize or decriminalize psychedelic drugs. Recently released figures also show that by 2029, the psychedelics market in America may be valued at more than $9 billion. This opportunity for growth has given rise to psychedelic-related M&A's that involve research and media organizations as well as various start-ups.
For instance, Blackhawk Growth recently announced that it had entered into an agreement to acquire a controlling stake of MindBio Therapeutics. MindBio Therapeutics is a clinical-stage, drug-development company that pioneers psychedelic microdosing research and explores new therapies for use in treating mental health conditions, including PTSD, anxiety and depression.
Blackhawk CEO Frederick Pels stated that this share purchase acquisition enables the company to scale its psychedelic and life science portfolio while allowing both companies to become leaders in the psychedelic therapy industry, which they believe will continue growing significantly.
As interest in the potential use of psychedelics for treating mental conditions grows and more companies work to control and harness the abilities of these drugs, the focus on mental health creates an even bigger addressable market. Companies such as Compass Pathways PLC (NASDAQ: CMPS) have made significant strides in the space, having recently concluded a double-blind psilocybin trial for its use in the treatment of depression.
Members of the psychedelic community, activists and researchers also continue to call for new and innovative business strategies that support the creation of a healthcare industry and address the inadequacies of conventional mental healthcare approaches. It is expected that in the short term, inefficiency within the healthcare industry and taxing regulatory processes will impede the growth of the psychedelics market. Additionally, scarcity in funding, lengthy medical trials and ingrained stigma may also test the space's resilience.
However, those involved in this market with limitless potential may, in the long term, reap significant rewards. Though there are risks in the psychedelics investment landscape, experts urge those interested in long-term investment to exercise patience and carry out their own analytical research.
About PsychedelicNewsWire
PsychedelicNewsWire (PNW) is a specialized content distribution company that (1) aggregates and distributes news and information on the latest developments in all aspects and advances of psychedelics and their use, (2) creates PsychedelicNewsBreaks designed to quickly update investors on important industry news, (3) leverages a team of expert editors to enhance press releases for maximum impact, (4) assists companies with the management and optimization of social media across a range of platforms, and (5) delivers unparalleled corporate communication solutions. PNW stays abreast of the latest information and has established a reputation as the go to source for coverage of psychedelics, therapeutics and emerging market opportunities. Our team of seasoned journalists has a proven track record of helping both public and private companies gain traction with a wide audience of investors, consumers, media outlets and the general public by leveraging our expansive dissemination network of more than 5,000 key syndication outlets. PNW is committed to delivering improved visibility and brand recognition to companies operating in the emerging markets of psychedelics.
To receive instant SMS alerts, text "Groovy" to 844-397-5787 (U.S. Mobile Phones Only)
For more information please visit https://www.PsychedelicNewsWire.com
Please see full terms of use and disclaimers on the PsychedelicNewsWire website applicable to all content provided by PNW, wherever published or re-published: https://www.PsychedelicNewsWire.com/Disclaimer
Do you have questions or are you interested in working with PNW? Ask our Editor
PsychedelicNewsWire (PNW)
San Francisco, California
www.PsychedelicNewsWire.com
415.949.5050 Office
Editor@PsychedelicWire.com
PsychedelicNewsWire is part of the InvestorBrandNetwork.
This post was originally published by our media partner here.