This post is presented by our media partner Maximum Yield

View the original article here.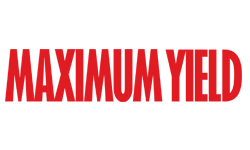 "It feels like sunshine," I told my aunt on Instagram after she asked about the eye-catching red gummies I posted and volunteered a story about how "pot" made her feel sick. How embarrassing.
Cornbread Hemp's glistening CBD gummy squares look more like ruby gems than anything to do with weed. My acquaintance began with an adorable handwritten letter in a brown box: "To Karen" from Cornbread Hemp's co-founder Jim Higdon. My cheeks blushed. Besides a letter and a glass jar of edible CBD, the package also had brochures about the company's flower-only products and a blurb about its dubious past. "As for the 250-year heritage of Kentucky hemp, that's a mixed bag between legal and illegal cultivation," Higdon said and shared the details in bullet points for this review.
A brief history of Cornbread Hemp
1775 — First documented hemp crop in Kentucky.
1900 — Kentucky emerges from the Civil War with hemp as a major crop.
1937 — Hemp made illegal in America.
1938 — Last legal hemp harvest in Kentucky.
1942 — Hemp made legal again through the "Hemp for Victory" effort during WW2.
1946 — "Hemp for Victory" ends.
1970 — Veterans return home from the Vietnam War and begin cultivating cannabis illegally as the "Cornbread Mafia."
1989 — Federal prosecutors identify "the Cornbread Mafia" in a televised press conference: They caught 70 Kentucky men growing illegal cannabis on 30 farms in 10 states with 200 tons of cannabis.
2012 — The first edition of my book, The Cornbread Mafia, is published.
2013 — Hemp legalized again in Kentucky.
2018 — Hemp fully legalized in the U.S. through the 2018 Farm Bill.
Harnessing the long and lively heritage of sun-grown cannabis, Higdon and his business partner, Eric Zipperle founded Cornbread Hemp the next year.
Besides 50mg of CBD, each gummy delivers America's highest legal level of THC (2mg) and 17 calories. About a week after the 30 gummies arrived, I cracked the jar, popped one in my mouth, and poured the rest onto my desk for a photoshoot. They were too cute not to share on Instagram, even with my old-fashioned family following.
---
Read also:
---
For those who don't like the taste of hemp products au naturel, flavored gummies can be an appetizing alternative. Cornbread Hemp's CBD gummies have a fresh, fruity flavor and left no bitter aftertaste. Instead of high fructose syrup to hide the hemp flavor, this Kentucky cannabis company uses organic blueberries, raspberries, and strawberries. Distilled water, tapioca syrup, and apple pectin are a few more ingredients in their wholesome recipe.
Unlike a lot of gummies that have a bounce to them, these guys have a lovely viscous texture, very much like a ginger candy that has been in the sun too long. It's not oily at all.
After the shoot, as I returned the jewels to their jar, I decided to indulge in one or two more —the ones I touched because, these days, right? So instead of what the package recommended: "Take one gummy as needed morning and night, daily, for best results," I started with 250mg, or maybe a little more? About 20 minutes later, I was in Cornbread Hemp heaven with ample Kentucky sunshine coursing through my veins. I recall feeling like one of the shiny happy people REM sang about.
Unlike THC's psychedelic benefits, the CBD cannabinoid is popular for pain relief, which we may all have on some level and not even be aware of. Finding comfort, finally, from inflammation or chronic arthritis, for example, is followed by better sleep, reduced anxiety, and decreased depression. CBD is also known to reduce seizures in people with epilepsy and improve heart health.
Cornbread Hemp's gummies are discreet enough to tuck away in the refrigerator and comfortable to consume on the go. Besides soft squishy vegan-friendly gummies, Cornbread Hemp makes a range of USDA-certified hemp products containing an assortment of phytocannabinoids, flavonoids, terpenes, and other healthy hemp compounds.
"Is it addictive? If it is, get rid of it!" my 92-year-old grandma chimed in for the world to read on Instagram. Again, how embarrassing, but the gummies are certainly no more habit-forming than Tylenol. There is no high here, only shiny, happy, pain-free people.
Related Terms
This post is presented by our media partner Maximum Yield

View the original article here.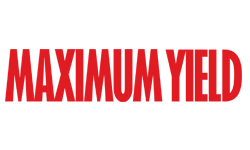 This post was originally published by our media partner here.