This post is presented by our media partner Maximum Yield

View the original article here.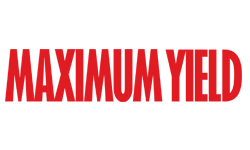 The price of the jar of Support CBD topical was negotiable.
The budtender last Tuesday night said, "It depends who you ask. $20?"
On Wednesday night, when I asked him again, he told me the 1.69 fl. oz. (50ml) container of shea seed extract with one gram of 99 percent pure CBD isolate was $15. The only other sales person I know like this is me. It's all about down selling, right?
My first thought was, 'wow, what a cute jar.' The white container features a faux wooden lid with an intricate floral piece stenciled into the center. Whoever's behind this really cares about their product, I thought.
After opening the product, followed by an earnest whiff, I likened the smell to Play Doh but rather than mold it into any shape, this light green fun stuff has the texture of cold butter on a warm finger. It melts immediately.
The little jar by Herb Angels advised me to massage a pea-sized amount onto freshly cleaned skin.
"May be applied to affected area to soothe and relieve pain of muscles, joints or dry skin," read the packaging.
It didn't say 'keep away from pets' so I decided rather than try it on my unbathed skin, I'd give it a go on my dog's scabby right elbow.
Ivan was asleep when I applied the topical and remained asleep for 20 minutes. A record, really. Maybe he licked the oil? I wondered. I hoped. I cross my fingers and toes. He seemed extra peaceful and chill. Far more laissez-faire than his usual neurotic and demanding self.
Since CBD oil comes mostly from hemp, the final product by Herb Angels includes very little to no THC, so no worries should Fido consume it accidentally.
CBD oil as a topical has several benefits for humans and animals, as noted above. As an edible, it may help reduce anxiety which is fantastic for pets (and owners) with separation anxiety.
While the smell ain't so sweet it seems to do the trick. I can tell because my dog's wound isn't worse, and he seems unbothered.
I swear at one point later in the afternoon he looked at me and, with the kind of stink eye only an owner knows, and said he wanted more.
I happily obeyed.
Upon further reading, I noticed the Herb Angels brand is kind of a big deal and, depending on who you ask, I got quite the deal when I purchased it.
According to the brand's website, customers can find the extract and more cannabis infused products at dozens of cannabis retail stores from coast to coast.
More Extracted & Concentrated Reviews:
Related Terms
This post is presented by our media partner Maximum Yield

View the original article here.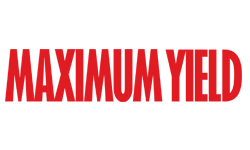 This post was originally published by our media partner here.