This post is presented by our media partner The Growth Op
View the original article here.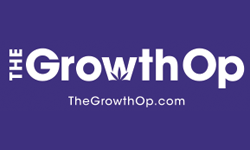 Cellphone records show man was buying and supplying drugs on a commercial scale for years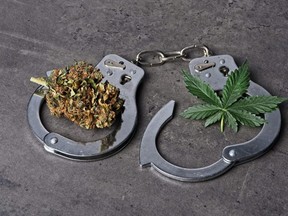 Article content
The skunky scent of weed once again proved the undoing for a Wales man found to have been buying and selling cannabis by the kilogram and then hiding the related cash proceeds in his child's bedroom.
Article content
The questionable enterprise started to unravel after police stopped the man's vehicle and detected a strong cannabis odour, according to the Daily Post.
Article content
Beyond recreational cannabis being illegal throughout the U.K., officers could plainly see a young baby was present in the car, as well as the man's partner when the traffic stop occurred in Rossett last January.
Beyond what their noses told them, officers saw two cellphones and cannabis dotted throughout the vehicle, the prosecutor told Mold Crown Court.
Article content
Those discoveries kicked off additional police searches of two properties that revealed another mobile phone and drug paraphernalia, as well as two clear boxes containing $58,140 in cash at one property, per the Daily Post.
In an operation that dated back to 2018, cellphone communication indicated the now 27-year-old accused was both buying and supplying drugs on a commercial scale. It was estimated the illegal undertaking brought in about $90,270 annually.
The defending lawyer reportedly told the court that past employers and family members reported the accused is now a changed man and he has quit smoking cannabis, which he began in his early teens.
The judge ordered him to serve 14 months in jail for cannabis possession with intent to supply.
Article content
Release reports that "sentencing for any supply case is complicated and will depend on the quantity of drugs involved and the role of the offender. For example, social supply as opposed to supply for financial gain."
Calling the business "extremely profitable" and citing efforts by the man to hide his illegal activities by using multiple phones, the judge also chided that "significant amounts of money were hidden in your child's bedroom among baby clothing. It does you no credit that when you were arrested, you were in a car stinking of cannabis with a baby present."
That said, the maximum penalty for intent to supply a Class B substance — such as cannabis, speed, ketamine, mephedrone and some amphetamines — is 14 years imprisonment and/or an unlimited fine.
Article content
The Wales man, though, was hardly the first father to hide drugs or related cash among childish things.
In the summer of 2021, a 30-year-old man in Connecticut was charged with risk of injury to a child after police learned his three-year-old child attending a local daycare had cannabis inside her lunch box.
While some may argue that incident was the result of an error, the same cannot be said for the convicted felon, also in Connecticut, found with 28 grams of weed and almost US$5,800 inside his baby's crib in October 2020.
Closer to home in March 2021, two Canadian residents arriving at Toronto Pearson International Airport from Jamaica were busted after Canada Border Services Agency officers found $1.6 million worth of cocaine, cannabis and hashish in their luggage. Travelling with children aged 10 and 12, the suitcase containing weed "was checked in under the ticket of a 12-year-old child."
We'd love to hear from you. Get in touch with feedback and story tips at thegrowthop@postmedia.com
This post was originally published by our media partner here.