This post is presented by our media partner Psychedelic News Wire
View the original article here.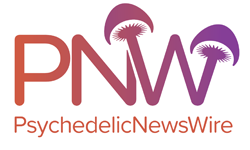 Several psychedelics are outlawed by federal law, with the United States classifying drugs such as psilocybin, LSD, MDMA, mescaline and peyote as Schedule I controlled substances with no accepted medical use. Even though a few states have loosened some of their psychedelic policies, federal law prohibits the production, sale and use of psychedelic drugs.
According to two federal health agencies, federal prohibition has forced researchers to jump through numerous regulatory hoops and held back efforts to study the potential benefits and risks of psychedelic drugs. In a four-page letter sent as a response to Sen. Cory Booker's and Sen. Brian Schatz's request for an update on psychedelic drug research, the directors of the National Institute of Mental Health (NIMH) and the National Institute on Drug Abuse (NIDA) said that early research showed that psychedelic drugs had medical potential.
In May, the aforementioned senators sent a letter to the heads of the FDA and NIH arguing that federal prohibition was hindering psychedelics research and asking them to provide an update. The federal agencies admitted that although these psychedelic drugs do seem to have medical potential, the fact that they are controlled substances means any research involving psychedelics has to abide by requirements set forth by the Drug Enforcement (DEA).
The four-page reply letter noted that further research could help scientists uncover underlying disease mechanisms and develop new treatments with fewer side effects and reduced misuse potential.
NIDA Director Nora Volkow and NIMH Director Joshua Gordon stated in the letter that federally funded psychedelic research programs could find better ways to treat chronic pain or help smokers quit. They said that in the last fiscal year, NIH spent around $34 million on programs dedicated to studying the potential health benefits of psychedelics and psychedelic-derived drugs.
However, the letter stated that psychedelics offer unique methodological challenges when it comes to research because of their effects. For starters, running placebo-controlled clinical trials is a major challenge because the effects of psychedelic drugs on consciousness and perception mean that it is quite easy to distinguish them from a placebo.
Responding to a question from the two senators about research into psychedelics such as LSD from the 1950s and 1960s, the agencies said that these studies also showed that they have potential against mood disorders and addiction. However, they noted that a majority of these studies were carried out before modern human subject protections and ethical standards were developed.
The federal classification notwithstanding, a number of companies such as Silo Pharma Inc. (OTCQB: SILO) have run the psychedelic research gauntlet and are now focused on developing therapeutic formulations from these substances whose medical value is becoming more apparent with each passing year.
NOTE TO INVESTORS: The latest news and updates relating to Silo Pharma Inc. (OTCQB: SILO) are available in the company's newsroom at https://ibn.fm/SILO
About PsychedelicNewsWire
PsychedelicNewsWire (PNW) is a specialized content distribution company that (1) aggregates and distributes news and information on the latest developments in all aspects and advances of psychedelics and their use, (2) creates PsychedelicNewsBreaks designed to quickly update investors on important industry news, (3) leverages a team of expert editors to enhance press releases for maximum impact, (4) assists companies with the management and optimization of social media across a range of platforms, and (5) delivers unparalleled corporate communication solutions. PNW stays abreast of the latest information and has established a reputation as the go to source for coverage of psychedelics, therapeutics and emerging market opportunities. Our team of seasoned journalists has a proven track record of helping both public and private companies gain traction with a wide audience of investors, consumers, media outlets and the general public by leveraging our expansive dissemination network of more than 5,000 key syndication outlets. PNW is committed to delivering improved visibility and brand recognition to companies operating in the emerging markets of psychedelics.
To receive instant SMS alerts, text "Groovy" to 844-397-5787 (U.S. Mobile Phones Only)
For more information please visit https://www.PsychedelicNewsWire.com
Please see full terms of use and disclaimers on the PsychedelicNewsWire website applicable to all content provided by PNW, wherever published or re-published: https://www.PsychedelicNewsWire.com/Disclaimer
Do you have questions or are you interested in working with PNW? Ask our Editor
PsychedelicNewsWire (PNW)
San Francisco, California
www.PsychedelicNewsWire.com
415.949.5050 Office
Editor@PsychedelicWire.com
PsychedelicNewsWire is part of the InvestorBrandNetwork.
This post was originally published by our media partner here.