This post is presented by our media partner Psychedelic News Wire
View the original article here.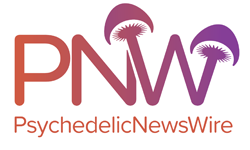 The past couple of years have proven to be a boon for the psychedelics industry. After being outlawed decades ago and subjected to years of prohibition, psychedelics have seen a significant surge in interest among the mainstream and scientific communities.
Research and clinical studies have revealed that these drugs have the potential to treat debilitating mental health conditions such as treatment-resistant depression and eating disorders.
However, much of this research is in its infancy, mostly due to decades of federal prohibition. The consensus is that more research is needed before psychedelic therapies can be deployed for mass use by the public.
Last week, the National Institute of Mental Health revealed in a public notice that it is interested in funding psychedelic studies for the development of hallucinogenic drugs to address mental health conditions. The institute issued guidance that outlined the types of psychedelic studies it could fund, the limitations of using animal subjects in research and rules for clinical trials that involve children.
The notice also provided extra information about the psychedelic research criteria as well as the priorities for future studies on psychedelic drugs. It essentially lays out ground rules for researchers who would like to use its grant funds on psychedelic studies. The institute noted that the pharmaceutical industry has already begun evaluating whether psychedelics such as LSD, psilocybin and mescaline can be effective in treating mental illnesses such as PTSD.
The notice also listed factors such as the inaccurate predictive ability of animal studies for mental illness treatments and the psychoactive effects of psychedelics, as well as how they impact the overall psychotherapeutic process that would require careful consideration of the possible research questions animal studies could reliably answer.
The institute also stated that studies that leverage animal systems weren't ideally suited to research the therapeutic potential of psychedelics, noting that those studies could be more effective in linking underlying mechanisms of receptor activation to adaptive changes in the brain which affected mental health. It then added that it would prioritize animal model proposals that identified brain activity patterns which were linked to mental function improvements induced by psychedelics in human subjects. Such studies could then be used to inform future research on how drug use affects the brain at the cellular, molecular and circuit-level processes in the brain.
Overall, the agency stated that animal studies should only be used to analyze how psychedelics affect brain circuits and processes. Furthermore, the report cautioned against using its new guidelines in studies that involve "pediatric populations," because researching the effect of psychedelic use in pediatrics would also require pediatric bridging studies.
As more federal agencies get involved in funding psychedelic research, there will be more reputable data backing up the findings of private actors such as Seelos Therapeutics Inc. (NASDAQ: SEEL) in their attempts to develop medicinal formulations from these substances.
About PsychedelicNewsWire
PsychedelicNewsWire (PNW) is a specialized content distribution company that (1) aggregates and distributes news and information on the latest developments in all aspects and advances of psychedelics and their use, (2) creates PsychedelicNewsBreaks designed to quickly update investors on important industry news, (3) leverages a team of expert editors to enhance press releases for maximum impact, (4) assists companies with the management and optimization of social media across a range of platforms, and (5) delivers unparalleled corporate communication solutions. PNW stays abreast of the latest information and has established a reputation as the go to source for coverage of psychedelics, therapeutics and emerging market opportunities. Our team of seasoned journalists has a proven track record of helping both public and private companies gain traction with a wide audience of investors, consumers, media outlets and the general public by leveraging our expansive dissemination network of more than 5,000 key syndication outlets. PNW is committed to delivering improved visibility and brand recognition to companies operating in the emerging markets of psychedelics.
To receive instant SMS alerts, text "Groovy" to 844-397-5787 (U.S. Mobile Phones Only)
For more information please visit https://www.psychedelicnewswire.com
Please see full terms of use and disclaimers on the PsychedelicNewsWire website applicable to all content provided by PNW, wherever published or re-published: https://www.psychedelicnewswire.com/Disclaimer
Do you have questions or are you interested in working with PNW? Ask our Editor
PsychedelicNewsWire (PNW)
San Francisco, California
www.psychedelicnewswire.com
415.949.5050 Office
Editor@PsychedelicWire.com
PsychedelicNewsWire is part of the InvestorBrandNetwork.
This post was originally published by our media partner here.