This post is presented by our media partner Psychedelic News Wire
View the original article here.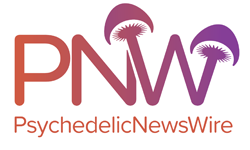 The city of Ferndale has joined a small but growing number of cities in Michigan that have decriminalized entheogenic plants such as DMT, psilocybin mushrooms and ayahuasca. The Ferndale City Council announced last week that a motion to decriminalize entheogens had received unanimous approval.
While the resolution doesn't legalize entheogens outright, it will make the prosecution of entheogen-related offenses a low priority for law enforcement. The resolution comes amid a surge in psychedelic research which revealed that hallucinogenics such as ayahuasca and magic mushrooms have potential mental health benefits.
According to the resolution, clinical and scientific studies coupled with traditional practices have shown that entheogenic plants can "catalyze profound experiences of spiritual and personal growth." This has led to a multitude of state and local governments across the country that are considering either decriminalizing or outright legalizing the therapeutic use of entheogens.
The therapeutic potential of such hallucinogenics is so great that several universities and even the U.S. Department of Veteran Affairs have involved themselves in psychedelic research to develop psychedelic-assisted therapies.
Ferndale is now the fourth city in Michigan to decriminalize entheogens alongside Anna Arbor, Detroit and Hazel Park.
Last year, psychedelic reform activists began taking steps to put a measure to legalize psychedelics on the statewide 2022 ballot. However, the activists including Students for Sensible Drug Policy announced in June 2022 that rather than trying to get a psychedelic measure onto the 2022 ballot, they would focus on qualifying such a measure for next year's ballot.
Michigan Initiative for Community Healing Myc Williams said at the time that their aim of meeting the June 1, 2023, deadline was ambitious as activists had two months to collect the requisite signatures for the initiative. Williams said in a press release that it was time for the campaign to refocus its energy and that the activists would harness the momentum they had already built to get the measure onto the 2024 ballot.
With the resolution in place, the "planting, cultivating, purchasing, transportation and distribution" of entheogenic fungi and plants will have the "lowest law enforcement priority."
Resolution sponsor Mayor Pro Tem Kat Bruner James said that the city will use funds that would have been spent on enforcing the psychedelic prohibition on other city functions.
Billy Horton from Decriminalize Nature Ferndale thanked the Ferndale City Council for approving the resolution to decriminalize entheogenic plants. He said that the Ferndale chapter of Decriminalize Nature would continue its efforts to educate the public on the safe use of plant medicines.
This drive to educate the public about plant-based medicines comes at a time when various enterprises, including Compass Pathways PLC (NASDAQ: CMPS), are taking major strides forward in the quest to commercialize therapeutic formulations from psilocybin and other psychedelics.
About PsychedelicNewsWire
PsychedelicNewsWire (PNW) is a specialized content distribution company that (1) aggregates and distributes news and information on the latest developments in all aspects and advances of psychedelics and their use, (2) creates PsychedelicNewsBreaks designed to quickly update investors on important industry news, (3) leverages a team of expert editors to enhance press releases for maximum impact, (4) assists companies with the management and optimization of social media across a range of platforms, and (5) delivers unparalleled corporate communication solutions. PNW stays abreast of the latest information and has established a reputation as the go to source for coverage of psychedelics, therapeutics and emerging market opportunities. Our team of seasoned journalists has a proven track record of helping both public and private companies gain traction with a wide audience of investors, consumers, media outlets and the general public by leveraging our expansive dissemination network of more than 5,000 key syndication outlets. PNW is committed to delivering improved visibility and brand recognition to companies operating in the emerging markets of psychedelics.
To receive instant SMS alerts, text "Groovy" to 844-397-5787 (U.S. Mobile Phones Only)
For more information please visit https://www.psychedelicnewswire.com
Please see full terms of use and disclaimers on the PsychedelicNewsWire website applicable to all content provided by PNW, wherever published or re-published: https://www.psychedelicnewswire.com/Disclaimer
Do you have questions or are you interested in working with PNW? Ask our Editor
PsychedelicNewsWire (PNW)
San Francisco, California
www.psychedelicnewswire.com
415.949.5050 Office
Editor@PsychedelicWire.com
PsychedelicNewsWire is part of the InvestorBrandNetwork.
The post Ferndale Becomes Fourth Michigan City to Decriminalize Entheogens appeared first on PsychedelicNewsWire (PNW).
This post was originally published by our media partner here.