This post is presented by our media partner The Growth Op
View the original article here.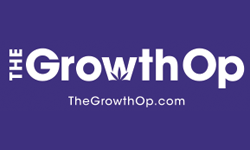 For cannabis lovers, there are tastes and smells of fall that can really warm the soul
Article content
Autumn is a time for cozying up to a fire, admiring the leaves as they change colour, and also a time for switching it up in the kitchen.
Article content
Light summer fare seems to give way to hearty and festive fall meals each year as the days shorten and grow colder. From hearty stews packed with root vegetables to pumpkin spice and everything nice, fall has a flavour profile all its own.
Article content
If a cannabis lover who lives in an area that is currently experiencing the lovely change in seasons, these people might wonder how to maximize the fall experience by using cannabis as a tool. Beyond that high on a lovely foliage walk, there are tastes and smells of fall that can really warm the soul.
Article content
While cannabis works with almost all of fall's flavors, these five foods stand out as eats that pair perfectly with pot. Some improve the flavour, while some can even work to enhance and balance the consumers' high.
Apples
Apples and cannabis go hand in hand, literally. Nearly every pot smoker has resorted to turning an apple into a cannabis pipe in a desperate moment, finding that it isn't such a bad idea. Apart from this makeshift smoking device, though, apples have even more in common with cannabis than one might think.
The sweet yet tart flavour of fresh apples brings out some of weed's more nuanced flavour. In fact, some strains of marijuana have even started to taste like apples.
According to healthcare technology company Verilife, "In many instances, cannabis cultivators discover new flavours, or try to create new flavours, with selective breeding between strains. This process is what gives us the wide array of apple-flavoured cannabis that's available on the market today."
Article content
So, pairing an apple-flavoured weed with an apple-baked good feels like a no-brainer. Not to mention, cooking apple-flavoured anything will transform a person's home into a cozy fall wonderland.
Pumpkin spice
Thanks to a certain coffee chain, fall just isn't fall without pumpkin spice. There is pumpkin spice everything, from coffee to candles, soap and candy. While there is so much of this flavour in October that it can be a bit offputting, consider adding some of that pumpkin spice to marijuana.
Pumpkin and the spices associated with it, such as nutmeg, allspice and ginger, all possess strong flavour. If nothing more, this helps mask some of the less desirable tastes found in marijuana.
In addition to the strong flavour, pumpkin and marijuana, as it turns out, have a bit of a symbiotic relationship. According to the medical marijuana doctor site DOCMJ, "When consumed alongside cannabis, pumpkin can stimulate the mind and energize the body while helping your body relax."
Article content
Who knows? Maybe once weed is added to the mix, pumpkin spice really does live up to the hype.
Chocolate
Chocolate really starts to find its place in the home as the weather cools off. From Halloween candy to hot cocoa, chocolate is a mainstay during the colder months.
Not only is chocolate delicious, it is frequently combined with marijuana, and not just because its fat content and flavour lend itself perfectly to edibles.
There is some scientific evidence that chocolate can enhance a user's normal cannabis high because it causes stimulation to some of the same receptors as marijuana. Anandamide, the "bliss" molecule that bodies produce, is one of the compounds found in small quantities in cacao.
More significantly, "cacao features two others chemicals in higher concentrations that inhibit the breakdown of anandamide, as well as phytocannabinoids in cannabis, including THC and CBD, potentially intensifying their effects. On top of this is theobromine, which also amplifies the effects of anandamide."
Article content
Talk about a match made in heaven!
Additionally, according to a claim by Veriheal, marijuana combined with chocolate can also fight off anxiety and even have anti-nausea effects. Sounds like a win-win.
Sweet potatoes
It's just not Thanksgiving without sweet potatoes. From cold sweet potato salad to sweet potato casserole and, of course, sweet potato pie, this orange vegetable is a mainstay in fall cookery. Its earthy notes (especially when the skin is left on) lend it to being a great food to combine with weed.
Not only does cannabis taste nice with sweet potatoes (think a browned buttered sweet potato with that lemon minty terpene flavour), but there are said to be some health and wellness benefits to this combination.
Article content
According to MMJ Health, "The vitamins in sweet potatoes enable your brain to produce serotonin, which can eventually help you stabilize your feelings and enjoy a relaxing psychoactive experience."
Root vegetables
Carrots and beets and turnips, oh my!
These hearty and colourful root vegetables begin to appear on menus at nearly every seasonal eatery as the leaves change colour and begin to fall. This is because root vegetables are in their prime in the autumn, and are often some of the last foods to be harvested.
Best of all, these earthy and sometimes sweet edible roots can pair nicely with cannabis. There are several cannabis-infused root vegetables recipes out there. This route is a great one to take if a person is vegan or wants to avoid meat. It allows the consumer a high and tasty side dish without loads of butter and carbs. Just infuse the marijuana with oil instead of butter and add the usual spices. Options like rosemary, sage and tarragon help to further complement this pairing.
The FreshToast.com, a U.S. lifestyle site that contributes lifestyle content and, with their partnership with 600,000 physicians via Skipta, medical marijuana information to The GrowthOp.
Subscribe to  Weekend Dispensary, a new weekly newsletter from The GrowthOp.
We'd love to hear from you. Get in touch with feedback and story tips at thegrowthop@postmedia.com
This post was originally published by our media partner here.