This post is presented by our media partner Psychedelic News Wire
View the original article here.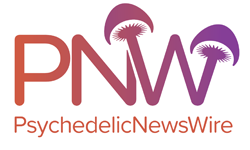 Psychedelics have experienced a renaissance in recent years as public and scientific interest in mind-altering drugs has grown. Now researchers across the country are running studies to determine whether psychedelics have medical potential, specifically their ability to treat mental health conditions such as major depressive disorder and post-traumatic stress disorder (PTSD).
Research into psychedelics is a relatively new and exciting field that is predicted to play a major role in mental health treatments over the next decade. Furthermore, given how popular these mind-altering drugs are among the mainstream public and the scientific community, there are plenty of credible media sources for people hungry to learn more about psychedelics.
Podcasts are among the most popular entertainment formats at the moment, with an estimated 60% of U.S. consumers listening to podcasts at one point. If you are looking to learn more about the budding psychedelics industry, the following five podcasts could be a great place to start:
Psychedelics Spotlight will be a good find for anyone hungry to learn about psychedelics because it regularly features leaders in the psychedelics industry. Hosted by Swati Sharma, the podcast discusses emerging stories in the psychedelics space including investor news, breakthrough discoveries and cultural reform.
Psychedelics Today has also played a significant role in pushing psychedelics into the mainstream in recent years. The podcast is a great place to start learning about psychedelics as it delves into scientific and academic work while exploring people's personal experiences with psychedelics.
In a recent episode of Psychedelics Today, Mindset Pharma CEO James Lanthier discussed the possibility of using psychedelics as medicines in the future and said that therapists would likely use next-gen synthetic and tailormade psychedelics to treat mental health conditions.
Cover Story. The Cover Story podcast is a joint project between Psymposia and NY Mag. Acting as a kind of watchdog over the young psychedelics industry, Cover Story focuses mainly on the negative stories and experiences that arise from lapses in moral judgment and abuses segment.
While the aforementioned podcasts often discuss the pros and cons associated with psychedelic treatments, Cover Story shines a light on the darkest corners of the psychedelic industry.
Hamilton Morris Podcast. Hosted by Hamilton Morris of Hamiltons Pharmacopeia, this podcast produces some of the most fascinating psychedelic content. It covers everything from experimenting with little-known psychedelics to interviews with industry legends such as Dennis McKenna.
One of the best episodes on the podcast details the story of Mike Roberts, a chemist who ran underground research on psychedelics and started to confuse reality with the dream world after self-experimenting for a year.
Business Trip. This podcast is more focused on the business side of psychedelics, inviting CEOs, founders and venture capitalists to discuss the profit side of delving into the psychedelics space. In a recent episode, Business Trip interviewed three leaders of companies in the psychedelic space who are looking to develop DMT treatments for stroke, organ transplants and Alzheimer's.
If podcasts aren't your thing, players in the psychedelics industry such as Delic Holdings Corp. (CSE: DELC) (OTCQB: DELCF) often have a rich repository of helpful information on their sites, so you can refer to those if you would like to be kept in the loop regarding the latest sector developments.
NOTE TO INVESTORS: The latest news and updates relating to Delic Holdings Corp. (CSE: DELC) (OTCQB: DELCF) are available in the company's newsroom at https://ibn.fm/DELCF
About PsychedelicNewsWire
PsychedelicNewsWire (PNW) is a specialized content distribution company that (1) aggregates and distributes news and information on the latest developments in all aspects and advances of psychedelics and their use, (2) creates PsychedelicNewsBreaks designed to quickly update investors on important industry news, (3) leverages a team of expert editors to enhance press releases for maximum impact, (4) assists companies with the management and optimization of social media across a range of platforms, and (5) delivers unparalleled corporate communication solutions. PNW stays abreast of the latest information and has established a reputation as the go to source for coverage of psychedelics, therapeutics and emerging market opportunities. Our team of seasoned journalists has a proven track record of helping both public and private companies gain traction with a wide audience of investors, consumers, media outlets and the general public by leveraging our expansive dissemination network of more than 5,000 key syndication outlets. PNW is committed to delivering improved visibility and brand recognition to companies operating in the emerging markets of psychedelics.
To receive instant SMS alerts, text "Groovy" to 844-397-5787 (U.S. Mobile Phones Only)
For more information please visit https://www.PsychedelicNewsWire.com
Please see full terms of use and disclaimers on the PsychedelicNewsWire website applicable to all content provided by PNW, wherever published or re-published: https://www.PsychedelicNewsWire.com/Disclaimer
Do you have questions or are you interested in working with PNW? Ask our Editor
PsychedelicNewsWire (PNW)
San Francisco, California
www.PsychedelicNewsWire.com
415.949.5050 Office
Editor@PsychedelicWire.com
PsychedelicNewsWire is part of the InvestorBrandNetwork.
This post was originally published by our media partner here.