This post is presented by our media partner The Growth Op
View the original article here.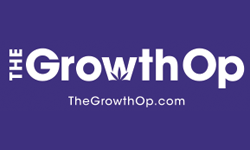 Group receives more than 18 years behind bars, while two men still await sentencing
Article content
Five of the seven men convicted in connection with a huge illegal cannabis farm worth an estimated $836,000 have been sentenced.
Article content
Handed down in late August and early September, three men — aged 33, 22 and 25 — pleaded guilty to conspiracy to produce cannabis, according to the West Yorkshire Police. The 33- and 25-year-old were handed 12-month-long sentences, while sentencing for the 22-year-old man has been scheduled for a later date.
Article content
Beyond those three men, a 27-year-old man pleaded guilty to conspiracy to produce cannabis. His sentencing, too, has been adjourned.
Article content
Two 24-year-olds and a man aged 27 all denied the charge of conspiracy to produce cannabis. Nonetheless, a jury found them all guilty of the offence on Aug. 30, and one of the 24-year-olds was also convicted of possession of identity documents with improper intention.
The last man was sentenced to seven and a half years, the second 24-year-old to five years and the 27-year-old to four years.
The sentences follow search warrants executed at six addresses in Barnsley, Leeds, Bradford and Keighley on July 7. Officers found cannabis growing at five addresses, while the sixth "had the remains of an old cannabis grow and seven vacuum packed bags of harvested cannabis," West Yorkshire Police report.
Beyond the cannabis, though, $9,728 in cash was seized from one property.
Article content
"I welcome the sentences handed down today. This was a sophisticated operation with a substantial amount of drugs seized," Detective Sergeant Karen Milner of Bradford Precision team says in the statement.
Emphasizing that "drugs have no place in our communities," Milner adds that she hopes "this sentence serves as a warning to anyone involved in the supply and production of drugs that you will get caught and there are hefty consequences."
"This government is committed to dismantling organized criminal gangs, and the immigration investigation, in this case, was key in bringing these dangerous criminals to justice," notes Simon Baynes, minister for illegal migration.
With recreational cannabis being illegal throughout the U.K., the maximum punishment for supplying a Class B substance like cannabis is 14 years in prison, an unlimited fine or both.
Subscribe to Weekend Dispensary, a weekly newsletter from The GrowthOp.
This post was originally published by our media partner here.