This post is presented by our media partner The Growth Op
View the original article here.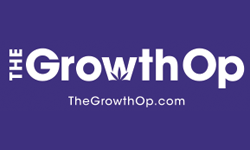 Large amounts of cash that suspect was carrying began 'spilling out onto the pavement as he was arrested'
Article content
A U.K. drug dealer's game of hide-and-seek was anything but fun when he was quickly and easily discovered by a police drone and dog working in tandem.
Article content
The far-too-obvious hiding spot was revealed way back in September of 2021 when officers with the Nottinghamshire Police, responding to reports of drug activity, were carrying out a search warrant at the former Old Pear Tree Inn.
Article content
Inside the supposedly vacant pub, the police found and seized "substantial amounts of cocaine and cannabis," as well as a bag of Black Mamba (synthetic cannabinoids), a Taser and a large quantity of cash, per Nottinghamshire Police. The suspect, however, was nowhere in sight.
Apparently, upon hearing or seeing the officers enter the pub-turned-drugs den, which was also serving as the man's home, he allegedly fled the scene and hid behind a nearby house. "But unbeknownst to him, he was being watched the entire time by a police drone flying above," the police point out.
Information received about his exact location allowed officers, accompanied by the police dog unit, to zero in on where the man was hiding.
The dealer's decision to run also proved a big fail, with a dog quickly catching up to him as the man was left "cowering on top of a nearby parked car."
Officers then collected the man, "with large amounts of cash he was carrying spilling out onto the pavement as he was arrested."
Article content
The man from London was later charged with possession with intent to supply Class A (such as cocaine) and Class B (such as cannabis) drugs and possessing a prohibited weapon.
It is illegal to take, carry, make, sell, deal or supply drugs throughout the U.K., according to information from the government. Supplying or producing cocaine carries a maximum penalty of up to life in prison, an unlimited fine or both, while doing the same with cannabis or synthetic cannabinoids is punishable by up to 14 years in prison, an unlimited fine or both.
After earlier pleading guilty to the charges, the man was sentenced this week to a total of nine years in prison.
As the man "found out to his cost, you can run but you can't hide from the police, with the footage filmed by the drone showcasing how officers effectively communicate with one another to close in on a target," Sergeant Steve Willetts of the Nottinghamshire Police, says in the statement. "I hope he uses his time in prison to change his life for the better," Willetts says of the now-convicted dealer.
Article content
"We will never hesitate to follow up reports of drug activity we receive and will act robustly to shut down any drugs operations being run within our communities because we understand the devastation they can cause."
Police dogs have helped with countless apprehensions in the U.K., including involving all manner of illegal drugs.
That includes in early 2022. A private security company in the U.K. had brought drug dogs to a children's workshop designed to enhance sensory learning and got educated themselves when the canines sniffed out an illegal cannabis grow-op. Police found three men hiding in a storage cupboard, all of whom were subsequently charged with cultivating cannabis.
Drones have also proved useful in busting illegal cannabis grow-ops. In June 2020, again in the U.K., a heat-seeking camera hit its target when police used thermal imaging to pinpoint an expansive cannabis farm. The approximately 600 cannabis plants were found growing inside a closed-down pub.
We'd love to hear from you. Get in touch with feedback and story tips at thegrowthop@postmedia.com
This post was originally published by our media partner here.