This post is presented by our media partner The Growth Op
View the original article here.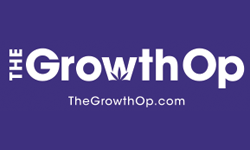 A woman, who claims to have suffered marijuana poisoning, is seeking damages of more than $40K
Article content
One of the guests sickened by wedding food that she did not know had been laced with cannabis has sued the caterer, arguing the food contained "poisonous" levels of the illegal drug.
Article content
While medicinal marijuana is legal in Florida, recreational cannabis remains a definite no-no, with possession of 20 grams or less treated as a misdemeanour punishable by a year incarceration and a US$1,000 ($1,360) fine.
Article content
But even a gram more than that amount — and up to 11.3 kilograms — makes the charge a felony carrying five times longer prison time and a fine also five times larger, per the National Organization for the Reform of Marijuana Laws.
According to FOX News, a lawsuit filed this week alleges the plaintiff experienced "severe, permanent injuries" after eating the food at the reception. It has been reported that the bride allowed the caterer to add the extra ingredient.
Article content
The woman, who claims to have suffered "marijuana poisoning," is seeking damages of more than US$30,000 ($40,800).
WebMD reports that symptoms of cannabis overdose include high levels of anxiety, panic attack, poor coordination, nausea and vomiting, paranoia and extreme confusion and memory problems. "Unlike overdoses of other illicit drugs, a marijuana overdose won't likely be fatal," the information adds.
First-responders were called to the scene to treat several guests who complained about having stomach pains and vomiting, with one woman reportedly telling paramedics she believed the food had been laced with cannabis. An unspecified number of guests were taken to a local hospital for treatment.
Article content
Though responding deputies collected food like chocolate-covered strawberries, pudding shots, cookies and brownies, CNN reported the lasagna tested positive for THC and urine tests for three guests also came back positive.
The bride "knew, or should have known, that allowing the food served by (the caterer) to be laced with marijuana was reasonably likely to cause injuries and damages to wedding guests," notes the lawsuit, per New York Post.
The caterer was charged with violating the Florida Anti-Tampering Act, delivery of marijuana and culpable negligence, the publication cites a report from the Seminole County Sheriff's Office as noting. As for the bride, she reportedly also faces charges, including tampering with food and delivering marijuana.
Article content
Culpable negligence "is committed with an utter disregard for the safety of others or involves a person consciously doing an act or following a course of conduct that the person must have known, or reasonably should have known, was likely to cause death or great bodily harm," per Sammis Law Firm.
It's certainly not the first time that food or drinks have been spiked at a wedding, but it certainly helps to know marijuana is on the menu.
This past March in Chile, it was all dancing and laughs, not arrests and accusations, after a man made his sister's big day extra special by baking her wedding cake and making it a high-minded dessert. All guests were informed about the extra special ingredient.
We'd love to hear from you. Get in touch with feedback and story tips at thegrowthop@postmedia.com
This post was originally published by our media partner here.