This post is presented by our media partner The Growth Op
View the original article here.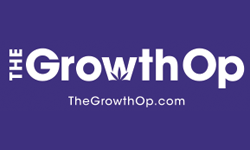 Accused 'betrayed the trust of the agency and our community strictly for greed'
Article content
A 25-year-old detention deputy with the Hillsborough County Sheriff's Office (HCSO) in Florida has been accused of delivering and selling cannabis edibles to inmates, Sheriff Chad Chronister said at a news conference Thursday.
Article content
In a Facebook post from the Hillsborough County Sheriff's Office (HCSO), Chronister reported the deputy was arrested on suspicion of delivering and selling edibles to inmates at the Falkenburg Road Jail, where most HCSO inmates are held, including possession of a controlled substance.
Recreational cannabis illegal in Florida
While medicinal marijuana and low-THC cannabis are available for qualified patients in Florida, recreational weed remains off-limits. A constitutional amendment is noted in a ballot proposal to legalize adult-use cannabis, which would allow those 21 years or older to possess, purchase or use marijuana products and accessories for non-medical personal consumption.
Article content
As it stands, however, possessing up to 20 grams of cannabis in the state is a misdemeanour offence punishable by as long as a year of incarceration and a US$1,000 ($1,370) fine, per HG Legal Resources. If the amount involved is more than 20 grams to 11.3 kilograms, the felony charge carries a maximum sentence of up to five years in prison and a fine of $US5,000 ($6,850).
The Code of Ethics of the Office of Sheriff, adopted by the Florida Sheriffs Association Board of Directors in 2017, notes sheriffs must ensure both they and their employees "in the performance of our duties, will enforce and administer the law according to the standards of the U.S. Constitution, the Florida Constitution and statutes so that equal protection of the law is guaranteed to everyone."
Article content
'Zero tolerance' for employee corruption
"We have zero tolerance for any type of corruption by any of our employees," Chronister emphasizes in the post, adding that the accused, who has only been on the job for about a year and a half, "betrayed the trust of the agency and our community strictly for greed."
The accused was characterized as "an experienced detention employee," having earlier worked at a state corrections facility before joining the HCSO and "doubled his pay rate," when he did so, Chronister said during a press conference.
The starting pay for detention deputies is US$60,000 ($82,200) annually.
Kicking off the briefing, the sheriff said he often appears before media to detail the efforts of hardworking and professional members of the HCSO "to make sure that our community is not being victimized." But this week, "the bad person we're always talking about meeting about is one of our very own."
Article content
Arrest within days of receiving tip
Chronister relayed that HCSO's intelligence squad, created about a year ago received a tip from an unidentified source (the sheriff would not say if the person was a staff member or an inmate) that the officer "was bringing cannabis-laced perishables into the detention facility, along with other contraband, and was being compensated by the inmates. So, his greed got the best of him."
The sheriff points out that the information only came to light this past Monday and the deputy was placed under arrest for introducing contraband into a detention facility and possession of a controlled substance, by Wednesday.
Upon reporting to work on Jan. 4, the deputy was found and met with both intelligence and command staff.
Article content
"We located, indeed, over a pound (454 grams) of cannabis-laced brownies that he had individually packed for sale to these inmates," Chronister said.
So far, investigators have determined this was done at least twice. "We also believe there's other contraband that he was compensated to bring into the facility as well," he told reporters.
It is not yet clear in the accused made the confiscated brownies or if someone else did. Just how much weed was in the brownies is also being determined.
Not yet clear if contraband transactions were isolated or more widespread
Emphasizing that the probe is preliminary, Chronister relayed that what investigators have found so far is that inmates used a cash app to allow money to be wired directly into the deputy's account, resulting in "a few thousand dollars" of profit.
Article content
It is not yet clear if other deputies and other transactions are involved, although determining that will be part of the ongoing investigation.
Introduction of contraband, particularly illicit drugs, is banned not only because they are illegal, but because of the conditions this could create. "Think about the dangers that this creates. It turns into gambling. It turns into violence. And that violence, where's it going to start? It's going to start by one of our deputy sheriff's getting hurt trying to enforce these policies."
Food policy changes meant to reduce introduction of contraband
Chronister noted that the facility is looking to improve its in-house meals, which are free to correctional staff, in a bid to tamp down on the potential for members to bring in contraband via their meals from home.
Article content
When it comes to cannabis edibles, such as brownies, "it certainly makes it easier to get into a detention facility. Is the deputy bringing some brownies to share with fellow (officers)? Is that gummy edible that a lot of us have seen become much more prevalent, is it a candy that one of our deputies is going to ingest or is it something that our deputies are selling to inmates?"
Asked if Chronister knew what the accused's reaction was, the sheriff cited the good starting pay of detention deputies. "You don't even need a degree. All you have to have is a willingness and the heart to help other individuals. He betrayed that trust. I don't really care how he's feeling."
Failed smuggling bids for other correctional officers
Article content
The Florida incident is not the first time a jail employee landed in hot water over drugs delivered via food, sometimes intentionally and sometimes not.
A 66-year-old prison guard in New Zealand represented the latter earlier this year after agreeing to deliver a birthday meal to an inmate and later finding it contained cannabis. Although the guard was not charged in connection with the failed, inadvertent cannabis delivery, he was cited for smuggling the food and opted to resign following an 18-year career as a correctional officer.
The intention to smuggle was clearer for a 42-year-old, former jail guard in Arkansas who was sentenced in 2021 to three years probation for his role in attempting to smuggle contraband to inmates. That contraband included tobacco, cannabis, cocaine and heroin.
Article content
There was also the guard for the Trinidad and Tobago Prison Service who didn't fully think through his plan to smuggle weed into the jail where he worked.
The 31-year-old employee, who had nine years with the service, returned to the jail with a meal and a large bottle of "water." A standard security search of the items revealed four packages of frozen marijuana weighing about 1.2 kilograms, as well as alcohol in the bottle.
Arrested at the scene, the man was charged with possession of cannabis for the purpose of trafficking and possession of prohibited goods.
With regards to the recent Florida bust, noting that the investigation is active, the HCSO reports additional charges may be forthcoming. Chronister could not say yet if any such counts will involve inmates, employees or both.
The accused "has lost his right to have a career in law enforcement and I'll ensure that happens," the sheriff assured during the press briefing. "I talked to our state attorney today, and we will make sure that he feels the full weight of the criminal justice system," he added.
We'd love to hear from you. Get in touch with feedback and story tips at thegrowthop@postmedia.com
This post was originally published by our media partner here.