This post is presented by our media partner The Growth Op
View the original article here.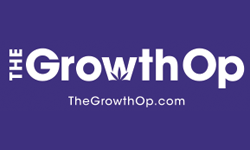 Kicking off in 2023, test-and-learn phase of the rollout will offer medical marijuana users a selection of flower, pre-roll, gummies and vape products
Article content
Medical marijuana cardholders in Florida can look forward to pumping gas and picking up prescriptions at the same time as part of a new partnership between Green Thumb Industries Inc. and Alimentation Couche-Tard Inc.
Article content
While recreational cannabis remains off-limits in the state — possessing less than 20 grams of the drug is punishable by a year in jail and a $1,370 fine upon conviction — medical marijuana is allowed.
Article content
That growth may have had some bearing on the newly announced partnership, which seeks to inject more convenience and access into cannabis pickups.
That's because Quebec-headquartered Alimentation Couche-Tard is the parent company of Circle K convenience stores, which number 9,799 throughout North America, including 8,594 with road transportation fuel dispensing. For its part, Green Thumb Industries, a cannabis consumer packaged goods company based in Chicago, owns RISE Dispensaries, which has 67 stores in 11 states.
The recently announced pairing will see Green Thumb expand its medical retail footprint in Florida through an exclusive lease agreement with Circle K, initially with less than a dozen stores.
Article content
Rollout of 10 dispensaries to begin next year
Starting in 2023, the test and learn phase of Green Thumb's rollout will begin with about 10 RISE Express-branded dispensaries adjacent to Circle K stores in various Florida locations, notes a statement from the company. Circle K has about 600 locations in the state.
Financial terms of the deal and the locations of the planned stores have not been disclosed.
Once operational, the stores — which will have separate entrances, but be inside the same building, per High Times — will offer registered medical marijuana patients a selection of branded cannabis products that include flower, pre-rolls, gummies and vapes. The cannabis for the products will come from Green Thumb's new 28-acre cultivation facility in Ocala, Fla., expected to be operational by year's end.
Article content
Bloomberg reports that "legal marijuana has so far been sold only in stand-alone dispensaries in the U.S. and within pharmacies in countries such as Uruguay and Germany," adding the partnership "may help push the drug further into the mainstream."
Recreational pot shop next to Circle K opens in Ontario
The Florida plan comes on the heels of Alimentation Couche-Tard's partnership with Fire & Flower north of the border in Brampton, Ont., albeit on the recreational weed side.
The companies announced earlier this month that members of Fire & Flower's loyalty program, Sparks Perks, would enjoy even more convenience by being able to pick up munchies and marijuana in the same spot.
The pot shop is located directly adjacent to Circle K, per Fire & Flower. And if a member wants more than pot and snacks, the Circle K store also provides visitors with an opportunity to fill up their vehicle or get it washed.
Article content
Beyond Brampton, two such stores are already up and running in Alberta.
Convenience accessing cannabis key
The convenience of getting pot was noted as key in both the Brampton and Florida announcements.
"This convenience-based shopping model is a major step change in the industry and provides a competitive advantage for both Fire & Flower and Circle K in the transformation of the cannabis consumer shopping experience," says Stéphane Trudel, CEO of Fire & Flower.
Ben Kovler, Green Thumb's founder, chairman and CEO, called the new express stores at Circle K locations a game-changer. "Convenience is a strong channel in retail, and people want more access to cannabis," Kovler says, citing the ease and efficiency of patients being able to buy "high-quality cannabis as part of their everyday routine when stopping by their local convenience store."
Article content
According to Forbes, Kovler noted in an email to the publication that "over 88 per cent of cigarettes are sold at convenience stores and gas stations while 0 per cent of cannabis is sold in this channel today."
He went on to say, "Convenience stores are one of the fastest-growing shopping verticals and we're excited to meet cannabis consumers where they are. We believe the holistic benefits of cannabis should be accessible to everyone."
Kovler told Bloomberg he believes the Green Thumb- Alimentation Couche-Tard pairing will help to "continue to normalize" cannabis by integrating it with regular consumer products.
In Florida, medical marijuana treatment centres "dispense low-THC cannabis and medical marijuana to qualified patients and caregivers as recommended by their qualified ordering physician at approved dispensing locations and via delivery," according to OMMU.
We'd love to hear from you. Get in touch with feedback and story tips at thegrowthop@postmedia.com
This post was originally published by our media partner here.