This post is presented by our media partner Maximum Yield

View the original article here.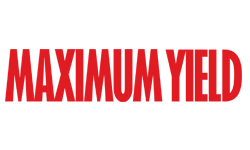 The days of bombarding plants with the same intensity and spectra are quickly fading. Research shows that different cultivars respond to different lighting strategies at different stages of their maturation. More nuanced, customized lighting strategies are increasingly leading to tangible business outcomes for cannabis cultivators: longer shelf life, improved aroma and taste, enhanced cannabinoid profiles in plants, more nutritional value in food, faster cycle times, and higher yields.
Achieving each of these outcomes, however, is contingent on a cultivator's ability to understand and better control environmental conditions, especially under high-light intensity strategies.
Fluence creates powerful and energy-efficient LED lighting solutions for commercial crop production and research applications.
Fluence's team of experts works closely with cannabis cultivators to optimize their growing environments under such conditions, ultimately saving operating costs, increasing crop yields, and improving the overall quality of their crops.
For cultivators retrofitting facilities with LED fixtures and seeking to improve existing lighting strategies using LEDs, there are four major control parameters enhanced by LEDs:
Vapor Pressure Deficit (VPD) Management
High Pressure Sodium (HPS) lights produce a significant amount of heat. When turned off, however, the resulting changes in the environment often leave crops more vulnerable to condensation and pathogens as they cool faster than other surfaces.
Under LEDs, the environment is less affected by heat produced from lighting, relying instead on the more precise HVACD system designed exactly for the management of maintaining set points in temperature and humidity. This enhanced stability from LEDs ultimately translates to substantial reductions in condensation on plants, reduced water usage, and less dehumidification venting.
Temperature Stability
With HPS systems, it is far more difficult and expensive to maintain adequate heat levels, leading to fluctuations that stress plants.
While HPS lamps may perform two different tasks —both lighting and heating — they accomplish neither task particularly well and represent a far greater danger to plants should they fail. Ultimately, maintaining optimal temperatures should be the responsibility of the HVACD system.
An LED retrofit may require the addition of a heating system, but growers will often see reduced heating loads overall and, more importantly, favor their increased control of their environments.
Carbon Dioxide Stability
As PPFD increases, maintaining supplemental carbon dioxide (CO2) levels is critical to maximizing photobiological responses and overall production. A concentration of 800-1,000 ppm is often the optimal range for most crops to promote flowering and improve yields, while 1,200-2,000 ppm is the optimal range in cannabis production.
However, growers using HPS lights must vent their facilities either to dehumidify or cool their environments, creating wild fluctuations in temperature, humidity, and CO2 levels.
LED systems decrease the need for venting, which allows for better climate control, CO2 preservation, increased photosynthesis, improved morphology, and lower disease occurrence.
Higher PPFD Levels and Greater Yields
Researchers studying the effects of LEDs are increasingly noting higher saturation points of many crops — including cannabis — creating new pathways to improve profitability for growers. An LED retrofit facilitates higher PPFD and improved production and growth.
Studies show that increasing PPFD also increases crop weight until the saturation point. In many cases, a one percent rise in PPFD has translated to a one percent increase in yield, up to 1500 μmol/m2/s. When a facility replaces an HPS system with an LED system of similar wattage, supplementation capacity nearly doubles, assuming efficacies of 1.8 µmol/J for HPS and 3.5 µmol/J for LEDs.
Although projected savings drove early adoption of LEDs, their greater efficacy and ROI have emerged as principal factors in their sustained popularity. Increasing light intensity and spectral quality correlates to substantial increases in a crop's yield, morphology, and health when corresponding environmental conditions are adjusted and optimized. By optimizing facilities with LEDs and vertical racks, cultivators are realizing they can achieve profits that far outweigh the already meaningful savings.
Cultivators can take advantage of higher PPFD levels and greater yields through Fluence's SPYDR series. Read on to learn more about how to optimize your high-light intensity strategy under the SPYDR series.
---
Read also:
---
Precise and Uniform Lighting for Indoor Racks: Meet Fluence's SPYDR Series
Fluence's SPYDR 2h
SPYDR 2h: The latest addition to Fluence's SPYDR series, SPYDR 2h produces a photosynthetic photon flux (PPF) of 2,180 μmol/s, a 28 percent increase over previous fixtures.
Fluence designed the cutting-edge SPYDR 2h solution for indoor, multi-tier commercial cannabis cultivators to optimize their growing environments, achieve greater crop yields, and grow higher-quality crops. The fixture offers high-intensity lighting, precise uniformity, increased efficiencies and features Fluence's PhysioSpec™ BROAD R4 indoor white spectrum with efficacy of 2.75 μmol/J at 277V AC.
In typical multi-tier rack systems, growers can achieve photosynthetic photon flux density (PPFD) levels of up to 1,500 μmol/m2/s. The multi-tier luminaires are also easy to mount for a quick and flexible installation.
Fluence's SPYDR Fang
SPYDR Fang: Designed specifically for the retail buyer, SPYDR Fang is built with Fluence's expert-trusted, research-backed, and science-led engineering leveraged by commercial growers throughout the world. SPYDR Fang delivers a 1,600 μmol/s PPF output ideal for full-cycle cannabis cultivation, includes an integrated dimmer for easy control, and leverages Fluence's proprietary PhysioSpec™ BROAD R4 spectrum for rapid growth and complete plant development.
With greater control, SPYDR Fang delivers the precision and uniformity growers need to increase yields and produce higher-quality plants. SPYDR Fang is available through Fluence's extensive network of retail partners.
Innovator Spotlight: Proper Cannabis in Rock Hill, Missouri
How LEDs are advancing the first state-licensed facility to grow and manufacture the highest-quality cannabis in Missouri.
In early 2021, Proper Cannabis became the first fully vertical medical marijuana company to earn a Missouri state license for growing and manufacturing cannabis in the same location. The 90,000-square-foot facility is powered by award-winning cultivation experts, hand-selected genetics, and a careful human touch to ensure a consistent high standard of quality from heirloom strains to the latest exotics. Fluence's advanced SPYDR fixtures illuminate 20,000 square feet of cannabis canopy in Proper's cultivation rooms, enabling the company to improve plant production and develop a variety of medicinal products under three unique brands.
The first harvest for Proper Cannabis under LEDs yielded 10 percent more biomass (60 grams/ft2) than anticipated with double the output compared to legacy lighting and racking systems within the same cultivation footprint.
Check out the full Proper Cannabis Innovator Spotlight and video
here
.
To learn more about Fluence and its suite of LED solutions, visit
fluence.science
.
Related Terms
This post is presented by our media partner Maximum Yield

View the original article here.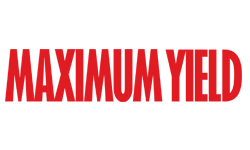 This post was originally published by our media partner here.