This post is presented by our media partner The New Agora
View the original article here.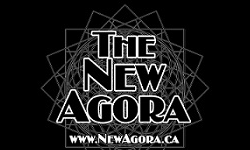 &

www.technocracy.news
Technocracy cannot be broken from the top down. It must be broken from the bottom up, in local communities where you live. Even though the "system" is orchestrated from the top, all the expression of it winds up being local. People around the world are beginning to get this and are taking action where they live. ⁃ TN Editor
Investigative reporting on globalism, Christianity, Islam, Judaism and where politics, culture and religion intersect
–   Come Like Us on Facebook  –  Check us out on  Instagram  –
– Sign Up for our Newsletter  –
Subscribe to our New NOW Youtube Channel
This post was originally published on from Randy Rowe and can viewed here: https://newagora.ca/forget-politician-puppets-its-the-global-technocracy-that-must-be-broken/
This post was originally published by our media partner here.