This post is presented by our media partner The New Agora
View the original article here.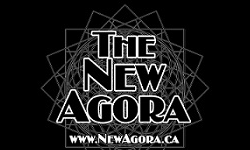 Freedom is Calling You – Full Course Review
with Sherry Swiney
Or 'It's All Your Fault'
For some, to hear 'it's all your fault' is the worst thing to imagine. For others, such as Sherry and myself, we can see the power behind that statement.
If we can imagine how powerful our responsibility is for both the good and bad, happy and sad and all else for you life, perhaps we can also see how to create a wonderful life for ourselves.

Power comes with responsibility as the reverse is also imaginable: Responsibility comes with power.
Our birthright is our creative ability to make any life we choose, through our actions, as possible for ourselves. At least, that is how I would put it.

Join Sherry and myself today as we go far beyond a simple review of our 'Freedom's Calling You – 9 Video Course' and tackle life, power, potential and more, all related to Personal Responsibility and how it can all be seen as 'Your Fault'. And from there, how full power is available to us all!

Cheers, happy you are here, Lorenzo
[embedded content]
For questions or suggestions or to sign up Today. 

info@newagora.ca
Previous Chat with Sherry:
Main Image by Patrick Ennis Artist
This post was originally published on from Randy Rowe and can viewed here: https://newagora.ca/freedom-is-calling-you-full-course-review-with-sherry-swiney/
This post was originally published by our media partner here.