This post is presented by our media partner Garden Culture Magazine
View the original article here.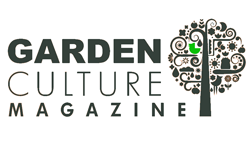 The saying goes that when one door closes, another opens, and Los Angeles-based commercial director Raul Fernandez can vouch for that. When the global pandemic called Cut! on his career in March of 2020, Fernandez was left with a lot of time on his hands. So looking for things to do, he built his wife two raised garden beds and posted pictures on Instagram. Little did he know he was about to launch a second career.
"Someone suggested I sell them, and after a post on NextDoor, everything suddenly changed," explains Fernandez. "I was almost immediately overwhelmed with orders."
A New Career
It was the perfect storm; a worldwide lockdown in spring had created a sense of urgency for sustainable living. People everywhere suddenly wanted to become gardeners and grow their own food and flowers. It's the ultimate hobby that not only fills time but brings beauty and resilience to yards and balconies everywhere, and people were taking notice.
With demand for his planters skyrocketing, Fernandez hired his neighbor to cut the wood in his driveway while he assembled the product on his patio. The orders kept rolling in, and before long, he realized he had a booming business and needed more space and people. He partnered with his friend and producer, Colin Hakes, and Victory Garden LA was born. They hired fellow film industry types who were also out of work and finally set up shop in Boyle Heights, building and delivering planters to the greater Los Angeles area.
Raised Beds And More
Their company specializes in making raised garden beds, but they do much more than that. They've designed irrigation systems that seamlessly integrate with the planters and easily connect with standard garden hoses; nothing too complicated! The team also makes incredible critter covers to keep animals out, birdhouses, and trellises to support climbing plants. Victory Garden LA prides itself as a one-stop shop selling organic soil from a local composting facility. Customers love that their garden beds come ready to use with healthy soil; all they need after that are some seeds or seedlings.
It's been a lot of work, but Fernadez views starting up his company as one of his life's greatest opportunities and experiences. Looking back at the early days, he's proud of the positive vibes he created during challenging times.
"Especially, in the beginning, people were so psyched to even have some quick human interaction when we did drop-offs. People get really happy when their garden beds arrive; it quickly becomes a slice of backyard therapy," he says. "We hear a lot of stories from older people that said they had given up on growing their own food because the physical work involved was just too much for them. Because we offer the taller legged options, everyone can easily access their plants […] We try to lower the barrier for entry and make urban gardening accessible to everybody, regardless of knowledge or physical ability."
Back To Work
As pandemic restrictions lifted and film sets across California opened up again, many of Victory Garden LA's employees returned to their old jobs again, including Fernandez himself. But the obsession with gardening isn't dying down, so Fernandez juggles both of his careers as best he can. His wife is passionate about urban farming and has taken over a lot of the managing work, and Fernandez pops by the shop once or twice a week to see how things are going. He still employs a rotating cast of people in addition to two full-timers.
"It's nice to think about the hundreds of people we have been able to introduce into gardening and offer some light relief in these past few years," Fernandez says. "Most of all, though, I love being able to employ people in well-paying, enjoyable work. It's amazing to think that this little thing that started in my patio so quickly was able to provide jobs for dozens of people."
As we emerge from various lockdowns, it's possible to envision a life without COVID-19 restrictions but impossible to imagine one without gardening. The grow-your-own movement is about more than food and flowers; it's about passion, creating outlets, and building communities and a sense of self. Victory Garden LA embodies all of those things.
Learn more: victorygardenla.com
Instagram: victorygardenla
This post was originally published by our media partner here.