This post is presented by our media partner The Growth Op
View the original article here.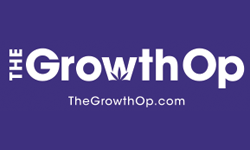 Sale of land and facility nets almost $15.5 million in cash
Article content
Toronto-based FSD Pharma Inc. has advanced its exit from cannabis with the recent sale of its former marijuana processing facility in Cobourg, Ont.
Article content
Instead, FSD Pharma has renewed its focus as a biotech company, with the goal being to advance "novel drug candidates targeting lucrative areas of unmet medical needs" such as Muscular Sclerosis, depression disorders and inflammatory disorders.
Anthony Durkacz, interim CEO and co-executive chairman of FSD Pharma, suggests the sale puts the company in a good position moving forward. "Combined with our existing cash on hand, we are sufficiently capitalized for operations through 2025, inclusive of budget allocations for planned clinical trials and without having to look to the capital markets for any additional funds," Durkacz reports.
Noting the company's vision is to "improve the quality of life of patients," the website reports FSD Pharma has three drug candidates in different stages of development in its pipeline.
Article content
Among other things, the company is working to develop myelin-repairing compounds (myelin is an insulating layer around nerves) for treating neurodegenerative and neuropsychiatric diseases, as well as advancing clinical trials for treating depression, anxiety and psychiatric disorders with its Lucid-PSYCH psychedelic molecule.
That, FSD Pharma reports, "is a molecular compound identified for the potential treatment of mental health disorders."
There has been some downsizing in the Canadian cannabis industry, including through employee layoffs, perhaps most recently demonstrated in cannabis retail stores.
Earlier this month, Marijuana Business Daily quoted Zachary George, CEO of Sundial Growers, in a letter to shareholders, as saying he expects retail cannabis store closings to increase, possibly up to 1,000 stores.
The international editor for MJBiz, however, told the Toronto Sun recently that he believes recent store closures in Toronto are not necessarily a trend, with the city expected to be able to support more pot shops than its current tally of about 252.
In July 2021, the head of the Ontario Cannabis Store said that people should be prepared for some "market right-sizing" because of the competitive environment.
Subscribe to Weekend Dispensary, a weekly newsletter from The GrowthOp.
This post was originally published by our media partner here.