This post is presented by our media partner The Growth Op
View the original article here.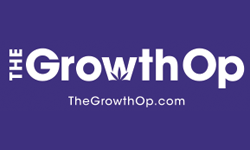 Located in the Parkdale neighbourhood, Fun Guyz is on a mission to help Torontonians "Focus/Guide/Heal"
Article content
It appears Toronto's first psychedelics shop, which opened its doors last fall, has some company just a hop, skip and a jump down the road.
Article content
The new shop's straightforward signage, with an image of a funky mushroom, makes it clear what the self-described medical dispensary has on offer.
Article content
Psychedelics include such substances as psilocybin, DMT, MDMA (ecstasy) and LSD.
An Instagram page purporting to be Fun Guyz notes the shop is located in downtown Toronto's Parkdale neighbourhood at 1275 Queen Street West and makes clear its mission: Focus/Guide/Heal. The shop reports its hours are from 11 a.m. to 9 p.m. seven days a week.
Yes, selling 'shrooms is still illegal
To be clear, psychedelics such as magic mushrooms are a controlled substance in Canada. That means they can only be legally accessed when Health Canada grants a Section 56 exemption to the Controlled Drugs and Substances Act, through a Special Access Program (SAP) request, according to Psychedelic Law.
Article content
The SAP program allows health care practitioners to request access to drugs that have yet to be authorized for sale in Canada. The government notes the "request must be for treating a patient with a serious or life-threatening condition where conventional treatments: have failed, are unsuitable or are not available in Canada."
Beyond the exemption and SAP request, however, Health Canada adds clinical trials to the list of legal options for access to psychedelics.
Otherwise, "the production, sale and possession of magic mushrooms are illegal in Canada," the federal department reports. "At this time, there are no approved therapeutic products containing psilocybin in Canada or elsewhere."
Psychedelic stores mushrooming in Toronto and beyond
Article content
What was believed to be Toronto's first psilocybin store, Shroomyz, a chain that first opened in Ottawa before heading to Toronto in short order, found itself in hot water late last fall, CBC reported at the time.
Located on 488 Queen Street West, about a half-hour walk from FunGuyz, the store was raided and two men were charged with trafficking and possession of proceeds of a crime. While it appears the city has no plans to shut down the store, who knows if that's also the view of local police.
Shroomyz also now lists another location, right on Yonge Street.
By its count, per Narcity Toronto, there is yet another option. Strange Love Cafe sells mushroom-infused coffee, the publication reports, with the company website noting there are three locations in downtown Toronto.
Article content
"Strange Love has gone beyond helping people get energy from caffeine by crafting products that give you the ancient wisdom of mushrooms with modern science," according to the website. "Every day our mushroom powered products help people just like you focus, relax and energize."
As noted, Shroomyz launched in Ottawa — like with all locations, offering mushrooms, gummies, bars, bites and drops — and there's also Magic Mush, which got up and running last November, and Golden Teacher, which opened in the spring of 2022, Capital Current reports.
There's also another illegal store, named Mushroom Cabinet, that is now operating in Hamilton, Ont.
Of course, Vancouver and other parts of B.C. were at the forefront of the advancing openness about mushroom dispensaries. A quick Google search shows the locations of plenty of options.
Article content
And Tripsitter reports it's "surprisingly easy to get a hold of psychedelics in places like Calgary, Edmonton, and Lethbridge."
Are provinces opening the door to legalization?
Indeed, the College of Physicians and Surgeons of Alberta (CPSA) updated its rules to allow non-hospital treatment centres to administer ketamine therapy. Ketamine is currently the only regulated psychedelic treatment in Canada.
Still in the province, the safe use of certain hallucinogenic substances in a therapeutically supported environment will be available through registered and licensed psychiatrists as of Jan. 16, according to The Conversation.
And Quebec last year became the first province in Canada to cover the costs of psilocybin-assisted psychotherapy, according to TheraPsil.
Article content
On the consumer side in B.C., the City of Vancouver reported that, in late May of 2022, the federal mental health minister had granted "a three-year exemption under the CDSA to remove criminal penalties for people who possess a small amount of certain illicit substances for personal use in B.C."

Instead of being arrested, charged or having the up to 2.5 grams of drugs seized, "police will offer information on available health and social supports and will help with referrals when requested," starting this month, a provincial statement notes.
The illegal drugs covered by the exemption include opioids (such as heroin, morphine and fentanyl), crack and powder cocaine, methamphetamine and MDMA (ecstasy).
Damian Kettlewell, CEO of B.C.-based Clairvoyant Therapeutics, told The Canadian Press that his hope is that decriminalization of certain illicit substances can help reduce stigma against therapy that involves ingesting consciousness-altering substances, including psilocybin, "in a clinical setting as part of more traditional psychotherapy."
Article content
New Toronto dispensary has trippy-sounding offerings
That may be why new psychedelics shops operating in the open are attaching the medical dispensary label to their efforts.
Fun Guyz's website notes the store has capsules, whole mushrooms, candy, Wonka products, what it calls adventure bars and cereal bars, although with names like Rainbow Krispies, Cap'N Crunch and Mushmellow, it seems as though a little adventure is built in.
The adventure bars range in price from a very manageable $20 to a considerably-more-committed-to-the-experience $190. Narcity Toronto reports the latter option includes flavour choices like sugar spice and espresso bean.
Fun Guyz's website further provides some information on a few basic questions, including: What is microdosing? Is psilocybin safe? What are the benefits?
Article content
"The perfect balance of psilocybin can be beneficial for increasing your daily mood. It's not a high, it's a carefully balanced remedy that triggers the mind just enough to counteract the lows," the information states.
The importance of meeting patient needs appears to be a theme at the Hamilton shop as well, with the owner telling the Hamilton Spectator, the idea is to bring about legal psychedelic reforms and reduce stigma around the substance.
The new Toronto store has been mostly welcomed, although some commenters don't think these kinds of stores are a good idea.
"Had a friend just buy from them. They were super educational and even texted with him to double check he understood," one poster noted on a Reddit thread announcing the store opening. "I would recommend the same advice as any substance: start small and learn how it affects you," added another.
We'd love to hear from you. Get in touch with feedback and story tips at thegrowthop@postmedia.com
This post was originally published by our media partner here.