This post is presented by our media partner The Growth Op
View the original article here.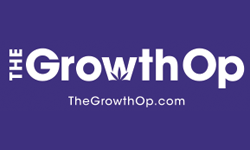 Article content
A U.K. road accident back in 2017 kicked off a police investigation into a drug gang that this week ended with its members being sentenced to a total of more than four decades behind bars.
Article content
In fact, the individuals were jailed for 42 years and four months this week in connection with supplying as much as £10 million ($16.2 million) worth of Class A and Class B drugs, per the Greater Manchester Police (GMP).
Article content
The gang in question was distributing both cannabis and cocaine.
During sentencing, one accused received 12 years in prison for conspiracy to supply Class A and B drugs, possession of a firearm and ammunition, possession with intent to supply Class A and B drugs, possession of criminal property, dangerous driving and handling stolen goods.
Of the others, one person received 11 years behind bars for conspiracy to supply Class A and B drugs; two individuals were handed sentences of seven and six years, respectively, for the same offences; and the one accused is set to spend six years and four months in prison for conspiracy to supply Class A and B drugs and for breaching a suspended sentence.
The vehicle collision sparking the drug probe involved a stolen car, which was pursued, located and later seized by police in Manchester. A search revealed cannabis, cocaine and several cellphones which detailed part of the operation.
The ensuring years-long investigation revealed more drugs — as well as cash, stolen property, a loaded firearm and ammunition — during yet another vehicle pursuit in 2019 involving a stolen vehicle, the police report.
Article content
The gang members "were involved in distributing what could have been up to £10 million worth of drugs," the statement adds.
"These sentences are a clear reflection on the impact that this group of individuals have caused on the public in Manchester," says Detective Sergeant Richard Bolt of GMP's Serious Crime Division.
"This operation has seen not only drugs, cash, lethal firearms and weapons removed off the streets, but also the recovery of vehicles stolen from innocent members of the public as a result of their houses being burgled," Bolt continues.
"Our top priority is keeping the public safe and we are committed to taking firearms, weapons and drugs off the streets of Greater Manchester," says Detective Inspector Madeline Kelly of GMP's City of Manchester Xcalibre Task Force.
"We know that when we seize these items or put someone behind bars, that we can't stop there, and we will continue pursuing criminals across Manchester to bring them to justice and ensure the safety of the communities we serve," Kelly adds.
We'd love to hear from you. Get in touch with feedback and story tips at thegrowthop@postmedia.com
This post was originally published by our media partner here.