This post is presented by our media partner Stratcann
View the original article here.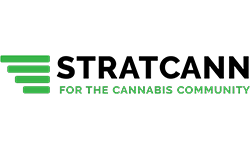 Canada's cut-throat retail market has many battlegrounds, with a lot of attention being paid to pricing, branding, and store appeal. But behind the scenes there's another battle, and that's over high-quality data.
"We care that our customers get the best and most personalized shopping experience possible," says Matthew Hollingshead, Chief Innovation Officer at Fire & Flower, and President at Hifyre. "Data is key to making this happen."
Hifyre is a wholly-owned subsidiary of retail giant Fire & Flower. It includes a data-driven cannabis retail platform, called Hifyre IQ, which provides real-time sales data analysis in support of Fire & Flower's Spark member program. The retail software itself is called Hifyre ONE.
Additionally, Fire & Flower owns the Pineapple Express Delivery software platform, and the Firebird Delivery services. Given that Fire & Flower has a delivery service agreement with BC Cannabis Stores, this has raised some suspicion that Hifyre's technology is being leveraged to provide Fire & Flower with an unfair advantage in the retail space.
"We have gone to great lengths to ensure there is an ethical wall between any third-party delivery data captured by the Pineapple Express delivery software and the rest of our company," says Hollingshead. "Our goal with the Pineapple Express software was to complete an important part of our end-to-end retail tech stack, enabling us to launch and optimize our last-mile Firebird Delivery service."
Another critique is that a company like Fire & Flower could be financially subsidized by its data business. Certainly, the corporate message from Fire & Flower has been clear that it expects Hifyre to add to its bottom line. However, it hasn't exactly been a high growth area: Hifyre's platform revenue last year was only $2.9 million, a 3% increase year-over-year. 
Loyal to the data
If you're a frequent cannabis consumer, and you have a favourite retailer – big or small – chances are you belong to a loyalty program. And if you weren't born yesterday, you would know that part of the deal is that the store gets to harvest the data to improve your experience – and to make more money.
"Alpine IQ, our software partner, provides us the ability for unique audience segmentation as well as a deep view on loyalty member analytics," says Mateo Roksandic, Director of Marketing at Shiny Health & Wellness, which until recently was known as ShinyBud. "We offer premium member-only giveaways. In the past we've given away a Stundenglass Infuser, Custom Yeti Cooler – with more to come."
Shiny Health & Wellness stores have limited-time offers every month, which keep customers engaged in new price offerings, as well as educational events for members. As with other retailers with loyalty programs, the idea is to constantly evolve the engagement – and to track the transactions.
"Our data that comes from Alpine IQ is used to help producers understand our customers' purchasing habits better," says Roksandic. "We can see what products were purchased together, how often someone purchases a product, what location these products are purchased, average basket size, and even sales by store or budtender."
Shiny Health & Wellness's producer partners can then have a transparent look into how their products are performing and can make adjustments accordingly. Though information specific to the loyalty program is not shared with producers, the data itself is part of the business.
"We currently have data contracts with a select number of LPs and sales agencies that are monetized," says Roksandic. "We create monthly detailed reporting for the producer to review with our team."
The data sets include unit, brand and category sales from a producer's portfolio. A producer can then do a deep dive into sales trends from Shiny Health & Wellness's internal perspective. 
"When dissecting the sales data, the producer can understand their SKU portfolio better," says Roksandic. "That can help inform their product development and quality assurance teams on what SKUs are under or over-performing, as well as give a snapshot into overall brand/SKU performance."
Data points collected by Shiny Health & Wellness include average cart items, total sales, average cart size, customer lifecycle, and total loyalty members. It can see a specific loyalty member's purchase habits and sales trends based on products, brands and stores.  From there, it can use that data to target communication with individual customers based on their habits.
"Basket sizes tend to be higher with loyalty members, and we're able to build a strong relationship through our communications and program strategies in order to improve customer retention," says Roksandic. "We don't purchase or use data from third-party sources, and we don't share any customer information with any outside sources – it is strictly for internal use only." 
As with Shiny Health & Wellness and its use of Alpine IQ, the Hifyre IQ platform informs Fire & Flower's Spark Perks members program.
"Whether customers are shopping in-store or online for home delivery, we want to make sure the right products are in stock," says Hollingshead from Hifyre. "Tools like our data-powered recommendation engine, which leverages artificial intelligence to predict consumer preferences, ensure our Spark Perks members discover products they'll love."
Ontario's data heist
It's clear from the examples provided above that consumer data has significant value, and that some retailers are monetizing that information as part of a larger business plan. That said, the motherload of data is with the provincial regulators, and for some, that's worth stealing.  We saw this last May when there was a breach at the OCS.
"The data was misappropriated, it was not a failure of our IT systems or security," Daffyd Roderick, Senior Director, Communications and Social Responsibility, tells StratCann. "The OCS didn't provide any permission or consent to distribute or use this data outside of our organization."
The issue was reported to the OPP, who are now conducting an investigation but were unable to provide comment for this article. However, some retailers have noted odd behaviour shortly after the leak.
"Before I even knew there was a breach at the OCS, sales reps from different LPs were showing up and saying, 'Oh, we hear that you're an A-level store'," says Brandon Hartmann of Circa 1818 in Cobourg, Ontario. "I asked them, 'How do you know? I didn't even know I was an A-level store!' And then they would say something vague about getting the data from the OCS."
Hartmann also noticed suspicious behaviour in the retail space.
"We also had one retailer who emailed us right before we knew about the data breach, who wanted to have a chat about purchasing or expanding with us," he says. "I ended up saying that I might reconsider when the OPP investigation into the data breach is over. I don't want my clean business mixed up with something that might not be clean."
The misappropriated data included ranked sales information on every cannabis store in Ontario, whether those stores are independent or part of a chain, as well as the amounts and units sold, and when, for each store.
In response to this data leak, the OCS informed StratCann that it has enhanced restrictions and oversight of access controls, and has conducted additional employee training sessions regarding confidentiality and the seriousness of inappropriately sharing confidential OCS data.  
"Once the OCS became aware of the data issue, immediate steps were taken to address this situation," says Roderick. "We restricted access to our internal data reports; commenced a comprehensive investigation to identify the source of this problem, and notified the Ontario Provincial Police."
---
This post was originally published by our media partner here.