This post is presented by our media partner The Growth Op
View the original article here.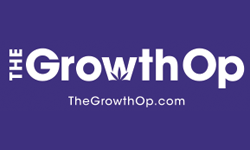 10-inch fatty promises to offer "10 grams of cheer"
Article content
At least, that seems to be the thinking of Skymint Premium Cannabis, a Michigan-headquartered pot shop chain looking to inject a whole lot of high into the holidays. The cheekily (yet still accurately) named joint is sure to pack quite a wallop, with the company's website describing the 10-inch (25 centimetre) fatty as offering "10 grams of cheer."
Article content
Skymint is big on big. This past spring, just in time for 4/20, a company blog noted its newly launched, "larger-than-life, exclusive BIG A$$ collection" would include the massive joint, a 100 mg gummy and a 5 g jar of concentrate.
Article content
With 16 locations in Michigan, the company reports that its farm-to-stash weed is grown in the state.
Big, long and expensive joints
The Michigan folks are hardly the only people who see the fun, value and eye-widening promise of really, really massive joints.
In 2019, Leafly Canada reported that staff put some muscle into when employees rolled what was touted as (perhaps) Canada's biggest legal joint.
The impressive roll, again, was undertaken just in advance of 4/20, the first celebration of weed's favourite, unofficial holiday since Canada green-lit recreational pot the previous October.
Pooling staff to gather the maximum legal possession limit of 30 grams of weed, altogether $381.94 was spent on Tangerine Dream. Through steady hands, trial and error and a bit of engineering magic, 45 minutes and four papers later, the staff had a 30 cm-long doobie.
Article content
Nowhere near the world-record 1.9-kilogram watermelon wonder joint, released for all to see on YouTube back in 2016, but impressive nonetheless. The watermelon joint, of course, was lit to celebrate 4/20 that year in Oregon.
As for what was believed to be the world's longest joint, the Record reported in the summer of 2019 that Canadians were trying to get that done during the Ontario Cannabis Festival that September.
The event organizer noted at the time that the goal would be to hit the 110-foot (33.5 metres) mark, with volunteers donating the bud and rolling a section. He estimated seven grams of pot could be rolled into a two-foot-long (60 centimetres) joint. Unfortunately, there doesn't appear to be any media coverage or related snaps that the bid for greatness was achieved.
Article content
As for what is believed to be the most expensive joint ever, Forbes reported in mid-2018 that honour belongs to Stone Road Farms and its 680-gram, 30-centimetre-long that, at the time, was worth US$24,000 ($32,160).
In all, it took a master roller more than two weeks to complete the process by using about 454 grams of ground bud, bubble hash flower and concentrate wrapped with a blunt paper base and topped with three layers of 24-karat gold rolling papers, Forbes noted.
While the size of the "average" joint varies wildly — estimates range from 0.3 to 0.75 grams and the U.S. Office of National Drug Control Policy uses 0.5 grams as a baseline — a university professor pinned the average at 0.32 grams.
Whether at the high or low end, though, the Michigan offering is clearly one BIG A$$ joint. Detroit Metro Times reports the limited-edition, double-down doobie is available in a variety of strains.
This post was originally published by our media partner here.