This post is presented by our media partner The New Agora
View the original article here.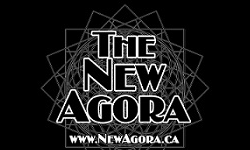 The Corbett Report by James Corbett corbettreport.com August 13, 2022 Hopefully by now you've had a chance to listen to or watch my interview with Keith Knight of Don't Tread on Anyone about his new book, The Voluntaryist Handbook. Even more hopefully, you've read or ordered your copy of that book. If not, here's another chance: […]
The post Government Itself is Immoral appeared first on New Agora Newspaper.
This post was originally published on from Randy Rowe and can viewed here: https://newagora.ca/government-itself-is-immoral/
This post was originally published by our media partner here.