This post is presented by our media partner Grow Opportunity
View the full article here.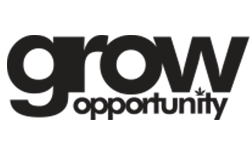 (Globe Newswire) Niagara Falls — Grow Up Conference and Expo held the 3rd Annual Grow Up Industry Awards Gala on Monday, September 12th at the Niagara Falls Convention Centre. Cannabis professionals were nominated for their efforts, knowledge, and accomplishments in the cultivation industry. Hosted by comedian Ben Miner, the awards included Master Grower of the Year, Remo Colastani's Lifetime Achievement Award, and a Hall of Fame induction for Arjan Roskam.
Other highlights include:
Master Grower Of The Year – Stacie Hollingworth
Craft Producer of the Year – Parkland Flower
Best Genetics/Seeds Provider of the Year – Segra
Celebrity Grower of the Year – Jim Belushi
Outstanding Cannabis Cultivation Research – Mother Labs
Best Nutrients and Biostimulants Product – Remo Nutrients
Best Lab/Testing Facility – A&L Laboratories Inc.
Online Cannabis Cultivation News Source – High Canada Magazine
Cannabis Cultivation Magazine of the Year – Grow Opportunity
The Canadian Cannabis Cup
Flower Winner:
Reef Organic (Aqualitas)- Queen SanG
Hash Winner:
First Finalbell – Beurre Blanc
(Grow Opportunity) — This year the award for best cannabis cultivation magazine went to Grow Opportunity, a Toronto-based trade magazine and multimedia platform, now in its fifth year of publication, geared towards Canadian licensed producers, manufacturers and leaders in the industry.
"It's great to see trade media being recognized in the Canadian cannabis industry. This win is a sign that when quality trade journalism is delivered to a targeted audience the right way, our industry connects and improves. Thanks to all of the grow teams and contributors who voted for Grow Opportunity as the cannabis cultivation magazine of the year!" — Adam Szpakowski, publisher
This post was originally published by our media partner here.